Venue hire at the moment can feel a little frantic, but there's plenty of reasons to work with The Hub to plan an upcoming event. 
The Hub can help with venue booking queries
Need some advice about making an enquiry under the current restrictions?  Or perhaps you are planning a future event or even to postpone or cancel an existing one. The Hub team are on hand with all the current guidance at their fingertips and with the most flexible of terms and conditions so you can book with confidence, safe in the knowledge that amendments can be made with ease as required.
Venues are open for showrounds
Need a venue showround? If you are looking to have a showround of any of our venues the Hub Team would be delighted to arrange this with many of our venues open and ready with Covid-safe procedures in place for meeting on site. If you would rather do this virtually, with our 3D mapping tool, a member of the team would be happy to talk you through the tour online and answer any questions you may have.
Christmas events are available 
Planning ahead for Christmas – it's tricky this year we know but the hub team have some great ideas and suggestions about how to celebrate in small groups and still enjoy the festive cheer.
Resolve business challenges 
Got a business challenge that you want help to resolve? – be it lack of engagement with your teams, a disconnect with clients and customers, a training requirement or simply the need to inject some fun into the working day, then The Hub Team can help. With an array of suggestions for team building, small face to face meetings, hybrid event options and ways of linking teams and creating some togetherness, task them with helping you out and they will be delighted to assist.
Meet Out to Help Out has launched

Need some office space to meet occasionally or to work in? With over 50 venues in the portfolio and plenty of spacious meeting places to choose from in great locations. Whether it be for a few hours, a few days or regular dates the Hub Team can help you find a solution to fit your business needs.
Set up cross-venue meetings using technology
Create a hybrid event with presenters in one location fully equipped with AV and sets to create a professional on brand look and feel to the event. Teams are able to link in from other venues, office spaces and home, as required and all experience the buzz and the power of delivery that this creates.
Bring an event to lift with fantastic food
In need of some delicious food and drink delivered to your hybrid event delegates. Be it at home or in various office locations, talk to the hub about what we can do to bring people together through the joy of food.
Step on board Bateaux London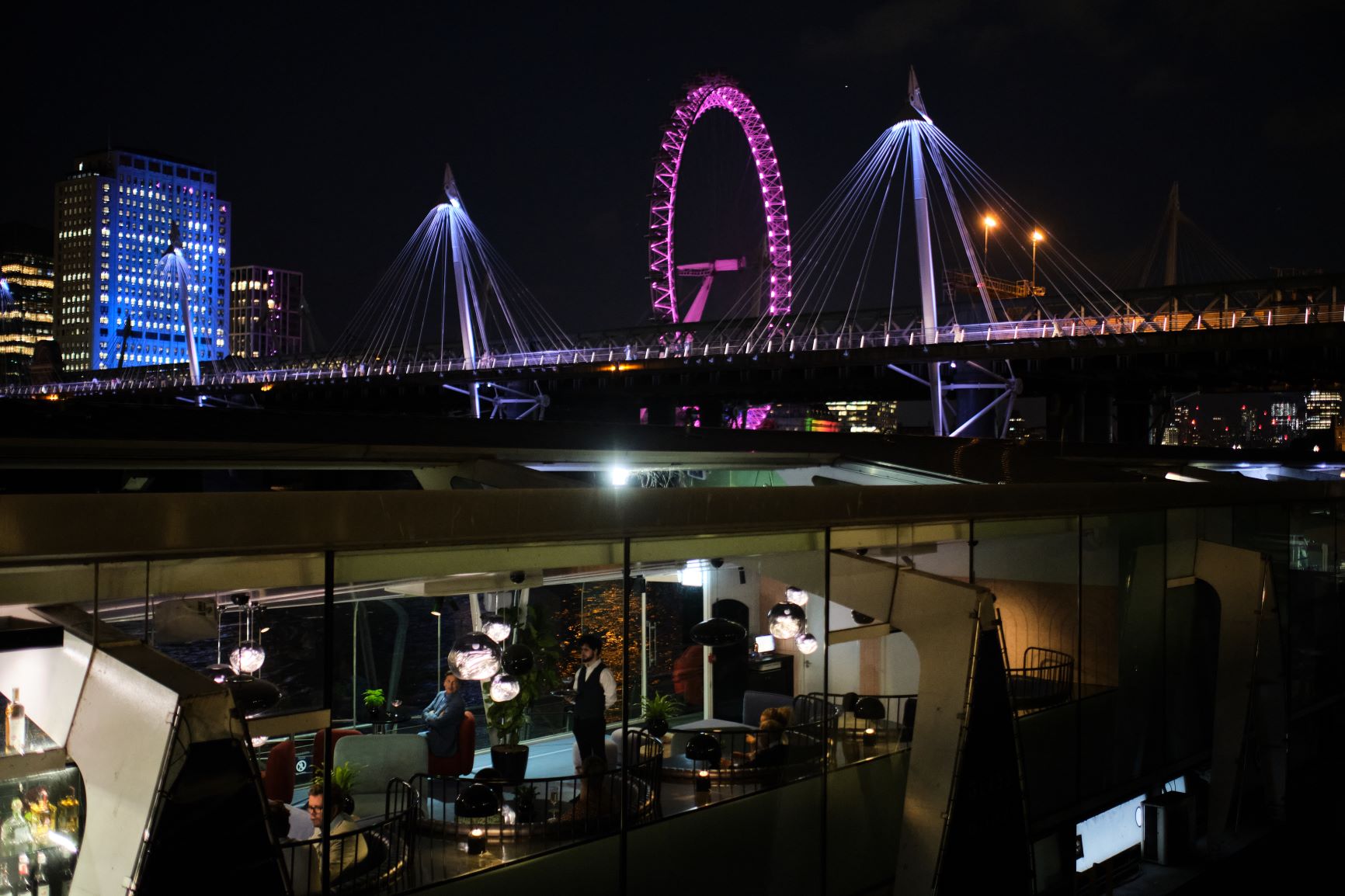 Book a Bateaux dining cruise along the River Thames – with Saturday dinner and Sunday lunch cruises now sailing on selected dates between now and December including a new family cruise, thanksgiving and festive celebrations, the Hub Team are on hand to help you find what's best for you and your guests.
Plan your dream wedding
Planning a wedding? With current restrictions in place, The Hub have been finding creative solutions for couples wanting to find interesting ways to celebrate with a handful of guests many of whom are also planning a big party for later on to celebrate with all their friends and family.
Connect with your family
Looking for ideas of how to celebrate a family occasion in the current restrictions either a special birthday anniversary or Christmas gathering The Hub team have some great ideas for small groups and bubbles to celebrate special occasions in your life.
Find out more about The Hub.