Staycations have become the new apparent for Summer 2020, and as a result we have teamed up with our friends over at London Essence. We're sharing some of our favourite ideas for cocktails that can be easily made at home, bringing the joy of a blissful Summer right to your home! Whether you want to sip your cocktail away at home, or pair it with our earlier Summer BBQ recipes, these irresistible recipes will undoubtedly make your Summer, fantastic. If you're stuck for something to do or longing for a holiday away, our staycation recipes will certainly help you out! With or without the alcohol, there's something for everyone. Zero Proof Mimosas are a great way to enjoy the tang of a cocktail, without the alcohol!
Zero Proof Mimosa (non-alcoholic)
½ part Fresh Orange Juice
½ part London Essence Rhubarb and Cardomom crafted soda
Serve in a chilled flute and garnish with lemon zest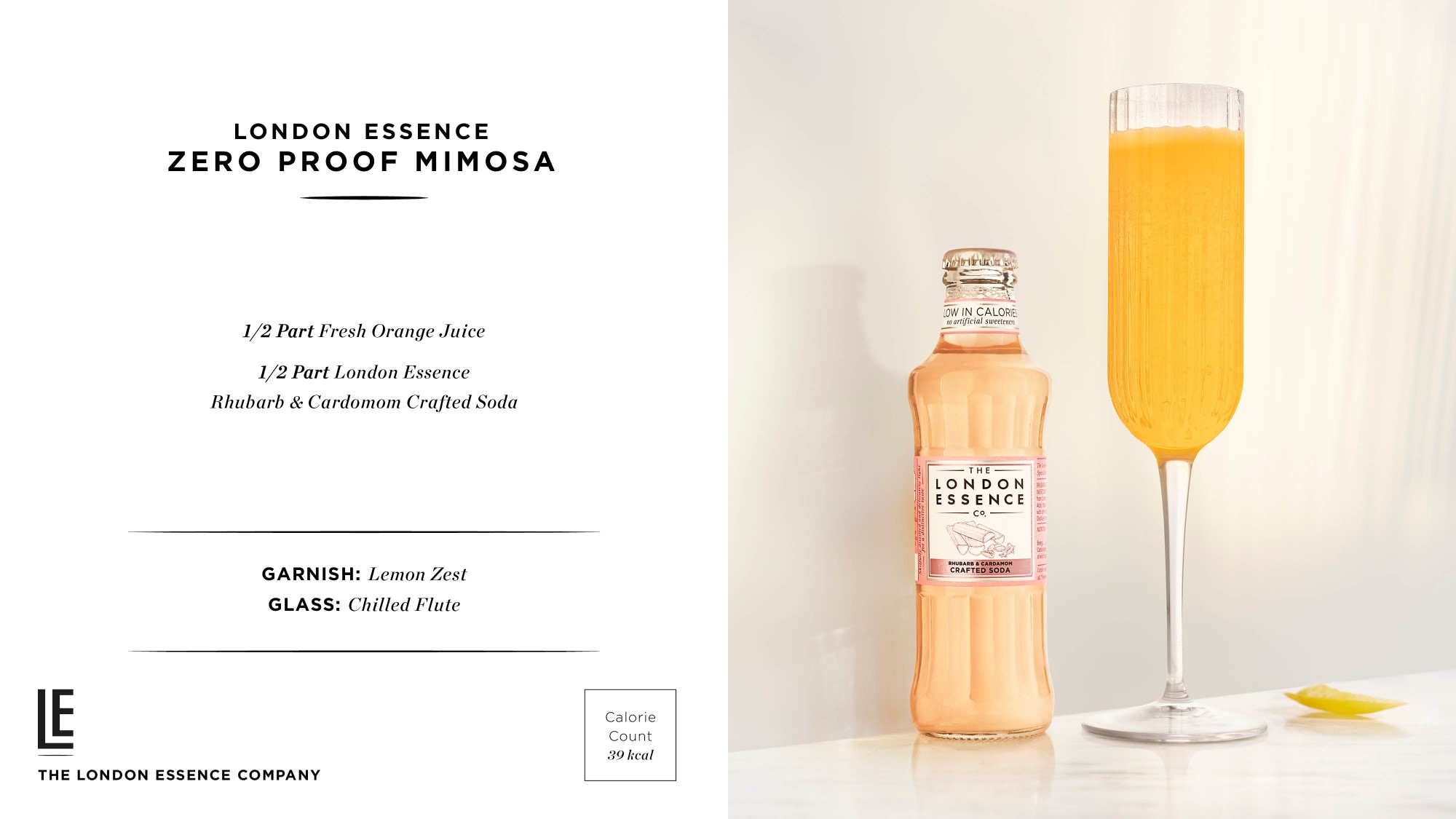 We are a team of event specialists, food experts and hospitality professionals who create and deliver dining experiences at over 70 inspiring venues in the UK and Ireland. At Prestige Venues and Events, we have a stunning array of venues available for hire across the United Kingdom. For your next special occasion, Christmas party or Corporate event, why not consider a hiring a venue space?