Saturday 15th October 2021
On Saturday 15th October The Signet Library played host to the wedding of Simon and Rosalynn Burford and their 84 guests.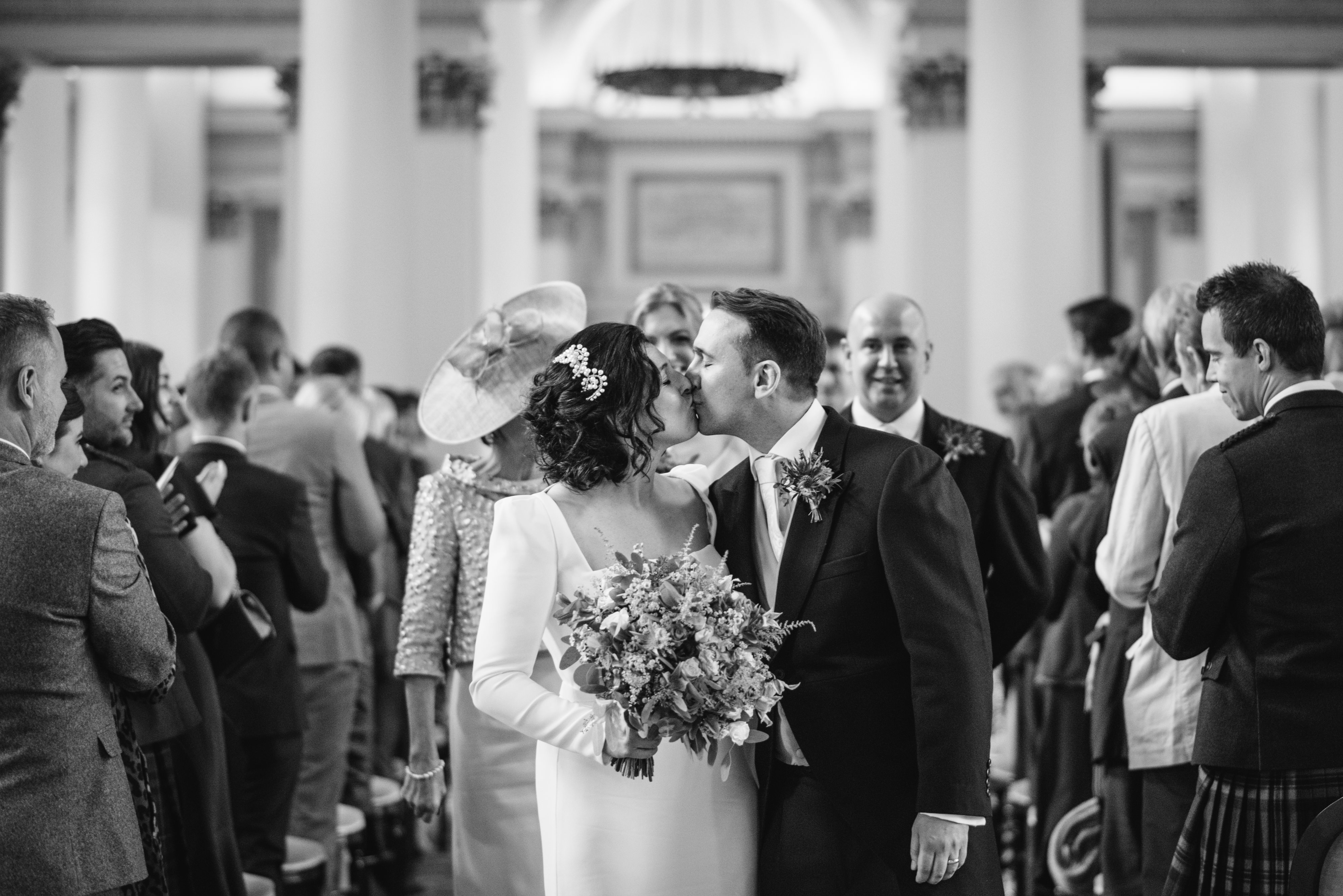 The ceremony took place in The Lower Library followed by photographs in Parliament Square and drinks reception The Lower Library 
Guests were treated to a wonderful wedding breakfast The Upper Library of:
Starter
Pave of ham hock, turmeric spiced cauliflower puree, pickled floret, caramelised chutney, radicchio, fennel seed and chervil oil (£0.25 plus vat upgrade per person)
Main
Roast breast of free-range chicken topped with a burnt leek and almond crumb garlic confit potato, smoked sweetcorn curd, glazed baby leek, chorizo and red pepper ketchup, lemon and thyme jus
Dessert
Strawberry choux craquelin, mint crème anglaise, forest berries and rose meringue
Fresh filter coffee and tea served with traditional Scottish tablet
Wine to Accompany
Sangiovese, IGT , Terre Allegre, Cielo e Terra, Veneto, Italy
Viognier, Vieilles Vignes, IGP Pays d'Oc, Mont Rocher, Terres Fidèles, France (£0.75 plus vat upgrade per person)
Created by the Heritage Portfolio chef team which was thoroughly enjoyed by all. The wedding 'cake' was beautifully created by Mellis Cheese a local Edinburgh cheese shop
After dinner the couple had their first dance The Upper Library and guests were then invited to the floor to dance the night away with live band The Plectrums.
Testimonial from the bridal couple:
"We can't thank you enough for everything, we had such a perfect day"