Engaged over the Christmas period in 2020? Christmas is one of the most beautiful, romantic times of year, perfect for popping the question and expressing your love to your partner. However, recent Covid-19 guidelines and restrictions have made it difficult for weddings to go ahead as planned, with many people's dates cancelled or delayed. Maybe you've even been engaged for a while, but haven't found the right opportunity for your wedding? Here at Prestige Venues & Events , we want to guide you on how best to have a Covid safe wedding and then plan a bigger celebration with family and friends at a later date when restrictions have lifted. We understand how upsetting and tumultuous this time has been to so many people, yet we can reassure you that there are still ways in which you can make this celebration of your love meaningful and special. Go ahead and pick out that perfect dress, that extra smart suit, and your favourite dance music, as we can assure you, you'll have a brilliant time. Winter is starting to tail off, and spring is right around the corner, as the days are getting lighter and the weather will soon be improving. There's hope to have a beautiful wedding in 2021, and here's how...
What are the Current Restrictions?
As of January 2021, the current guidelines for marriage and civil partnership are:
In Tier 1-3 areas, up to fifteen people can attend your marriage ceremony.
All parties should adhere to social distancing of 1-2 metres between guests.
In Tier 4 areas and during lockdowns, the limit is six people (anyone working is not included).
They should take place in Covid secure venues, not in private gardens.
No food and drink should be consumed during the ceremony.
Hands must be washed after the exchanging of rings.
Parents and guardians should hold infants.
Performances and singing must adhere to the rules of their tier, with participants kept to a minimum.All individuals involved in the ceremony (including attendees, guests and officiants) should observe social distancing from those they do not live with.
Face coverings are required (by law) to be worn in places of worship.
In Tier 1 and 2 areas, wedding receptions are limited to 15 attendees, whilst they're not permitted in Tier 3 and above.
People who are symptomatic or self-isolating should not attend, alongside those who are clinically vulnerable.
Finally, you are required to use track and trace, for you and your guest's safety.
(Please see the official Gov.uk website for full details and rules as they update and change.)
Choosing Your Perfect Venue
The perfect venue for your Covid safe wedding is out there, sure to make it a magical day. Our outdoor wedding venues and small wedding venues are ideal for catering to your needs and ensuring a safe environment in which Covid is less likely to be transmitted. These beautiful places will provide the getaway that you need, offering idyllic scenery and stunning grounds.
Castle Wedding Venues
We offer exquisite castles and grounds in which you can host your wedding. Dundas Castle provides one-thousand acres of wooded countryside along with the comfort of a five-star hotel, it's pure luxury.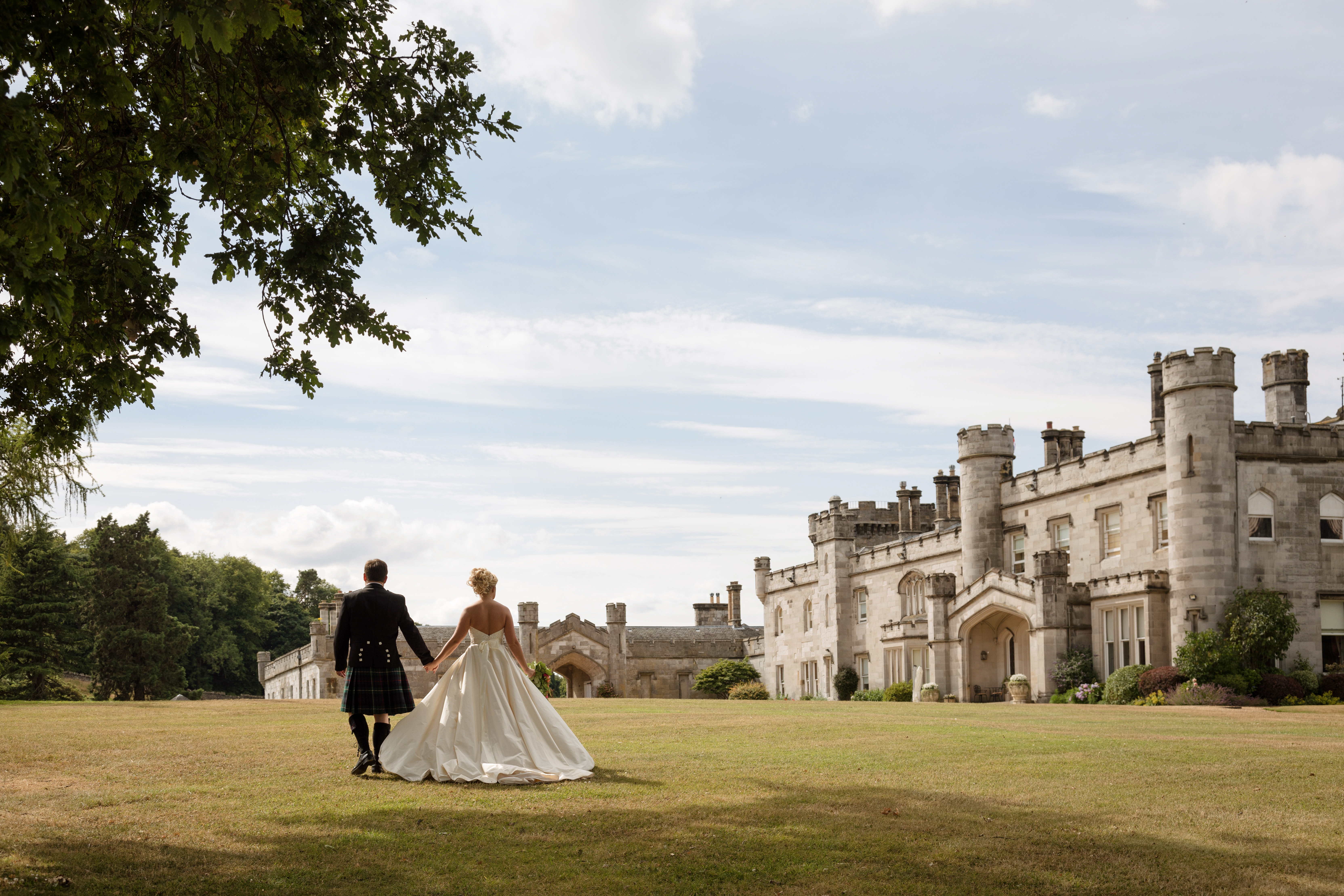 Outdoor Wedding Venues
Outdoor wedding venuesare ideal for spring and summer, creating an enchanting time you'll remember forever. The Country Ground in Beckenham offers an excellent outdoor experience alongside indoor catering, bringing together guests in the beauty of the rooms that showcase the grounds. The Royal Botanic Garden Edinburgh provides a truly unique experience, set against luxurious exotic plants and landscaping, your guests will be sure to be swept away by nature. Celebrate your love amongst calming vines and elegant flowers.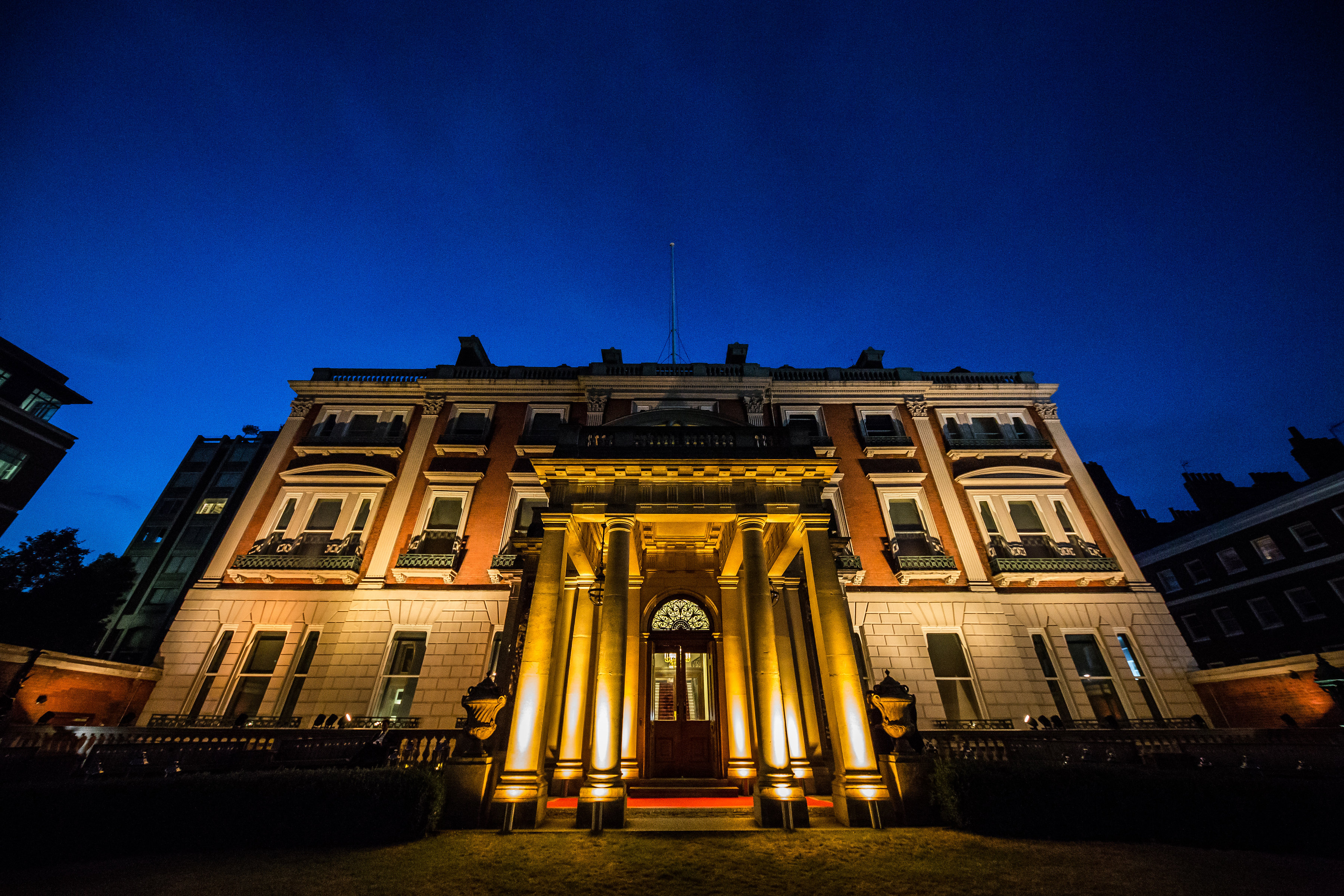 Scottish Weddings Venues
Mansfield Traquair, and The Signet Library are two of our most iconic wedding venues in Scotland, both in Edinburgh and steeped in history and elegance both venues offer the perfect setting for a fairytale wedding.

Hamilton Park Racecourse is situated within twenty acres of country-grounds alongside an onsite hotel. Only twenty minutes from Glasgow, it's a prime location and Perth Racecourse has a fabulous barn conversion ideal for summer celebrations and BBQ parties.
Or you could consider Houpetown house, one of Scotlands finest stately homes situated 30 minutes away from the centre of Edinburgh. A perfect venue for elegant dinner parties, banquets and conferences for up to 300 guests.
Small Wedding Venues
Smaller wedding venues may be what you're after during this  time, as you may decide to celebrate with a small selection of your nearest and dearest. The Wallace Collection, in London, offers a totally unique open-air dining experience in a beautiful courtyard or Bateaux London Glassroom for a celebration on the river enjoying the magnificent sites of the London skyline.
Bring your family and friends together for an intimate and exclusive day in one of our many venues and be prepared to be in awe of the beauty, as well as the friendliness of our staff. We're here to make it the day of your dreams. Then if you want to plan something bigger when restrictions lift we can help you with that too and have something great to look forward to.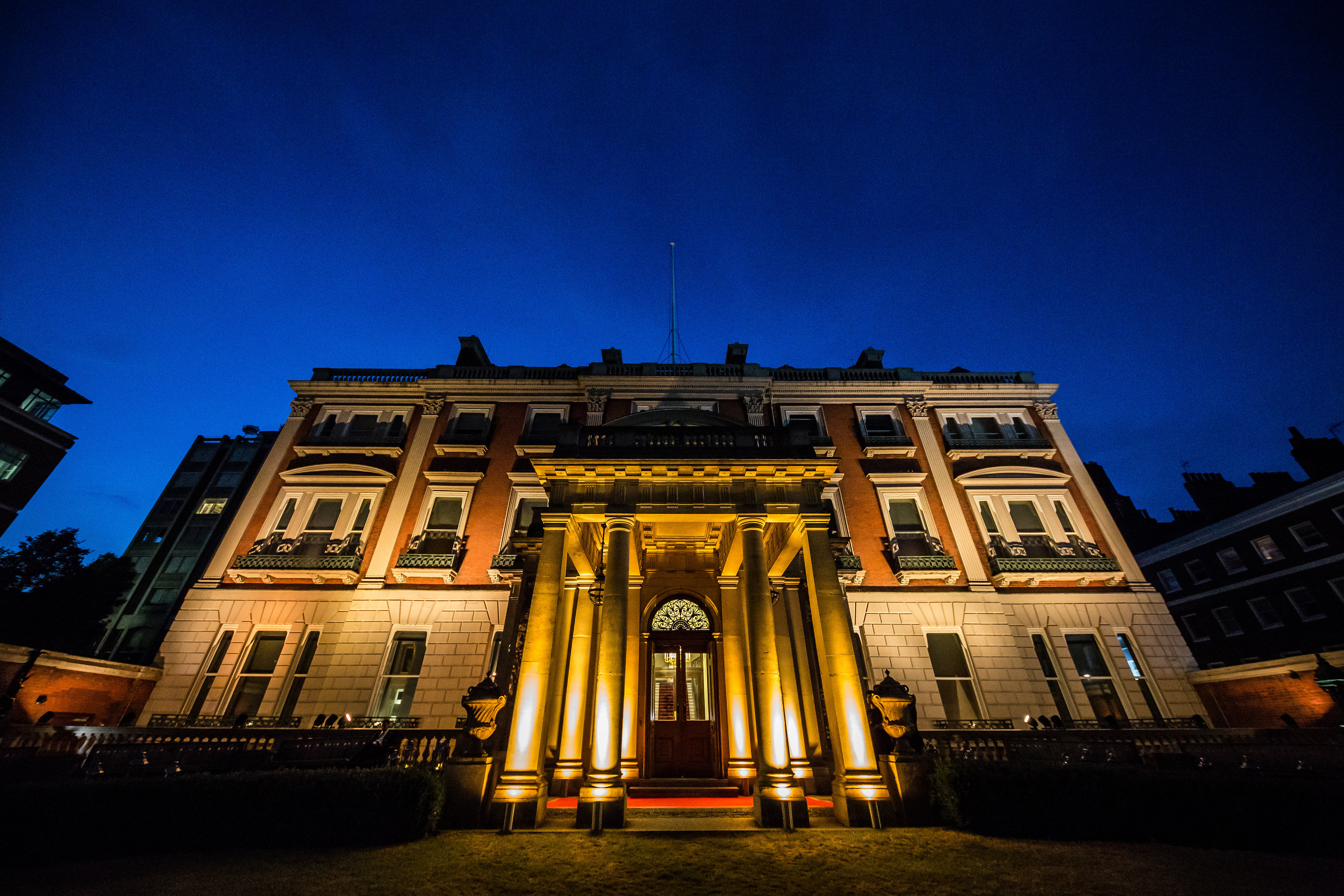 Catering for Your Wedding
When the guidance allows us to do so, our venues provide the most exceptional dining for your wedding with food and drink experiences from award-winning chefs. Guests are sure to be left with smiles on their faces after enjoying our wedding menus from canape receptions and formal wedding breakfasts to the more informal buffets, street food stations and midnight snacks there is something to suit all tastes and menus can be tailored as required.
Guests
Regarding your guests, be sure to find out the latest guidance on the maximum people you can invite to your wedding. Think about anyone who is particularly vulnerable, and therefore might want to be a part of the event remotely. There are ways you can get everyone involved, through streaming services and video calls, yet when it comes to the ceremony, you can celebrate with selected family members. We advise you are clear about social distancing and track and trace, then once the precautions are in place, you're ready to get dressed up and have a truly beautiful day. Through care and planning there are so many ways to have a momentous 2021 wedding event.
Send Out the Invitations
We look forward to welcoming you to one of our prestigious venues, for memories that will last a lifetime. We wish you the happiest of wedding days and can assure you that our staff will be there to provide a seamless and special experience. This spring, you can gather the guests and send out your invitations to your loved ones, as we hope to open our doors.