We've all been sat on Zoom calls for the last few months, and it's safe to say it can be pretty exhausting connecting virtually with colleagues and associates all the time with no face to face interaction. Whilst online calls have been a great strategy when working from home, they simply cannot replace the enthusiasm and connectivity that a physical environment can bring to a team. With venues opening up again, , we're all looking forward to see our teammates and colleagues in person. At PV&E, we are delighted to be able to bring you  interesting and inspiring ways to start reconnecting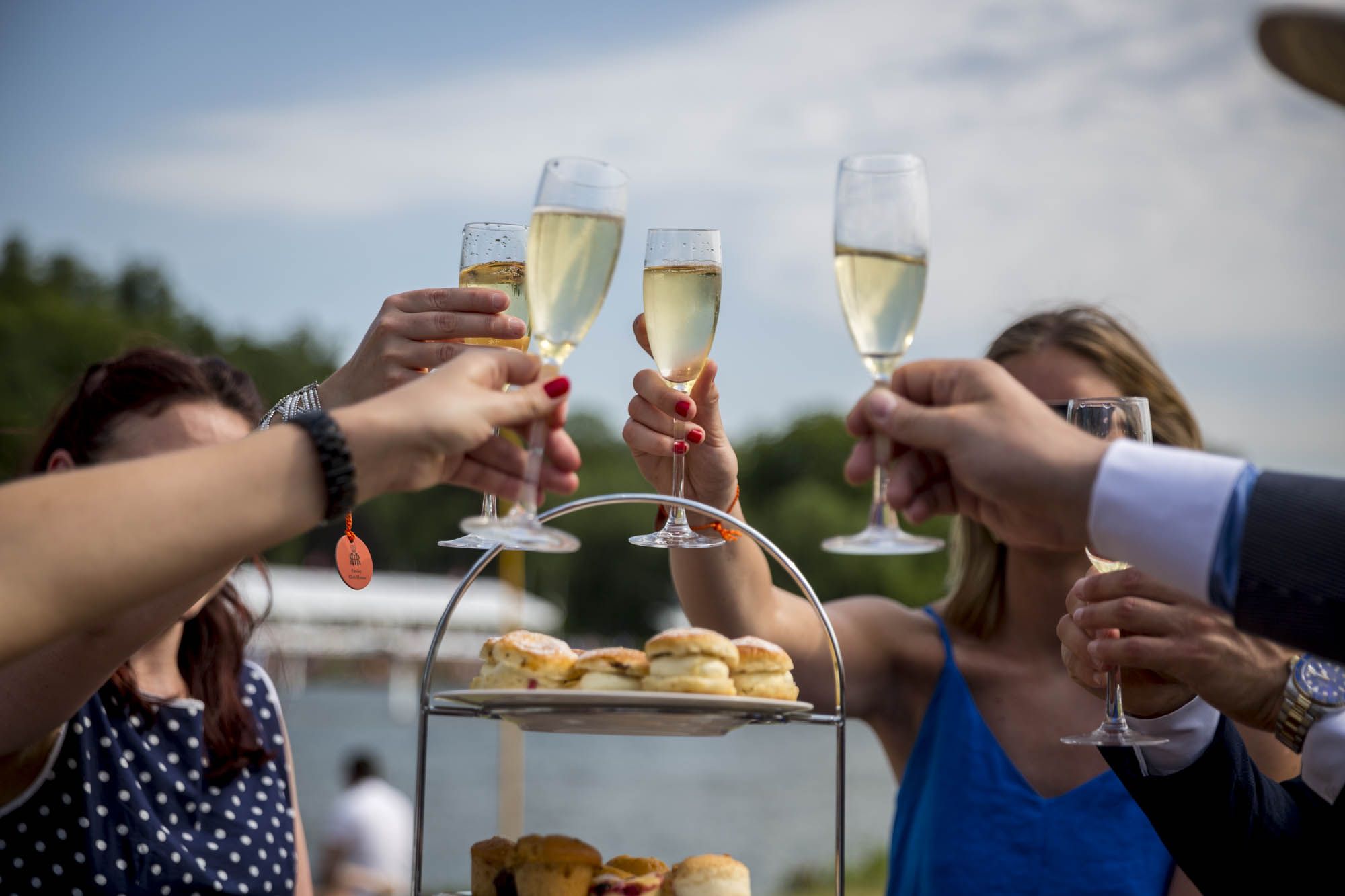 Hire A Unique Venue for Your Team
Nothing will excite your team quite like the inspiration of a change of scene. Why not invite your team for the meeting of the year, to gather in the iconic Ascot Racecourse? This meeting room venue to hire is located just outside London, in leafy Ascot, Berkshire   there are easy transport links by road and rail and plenty of parking spaces on non race days. The perfect place to put your heads together and propel your business strategy into the future, with the glorious backdrop of the most famous racecourse in the world.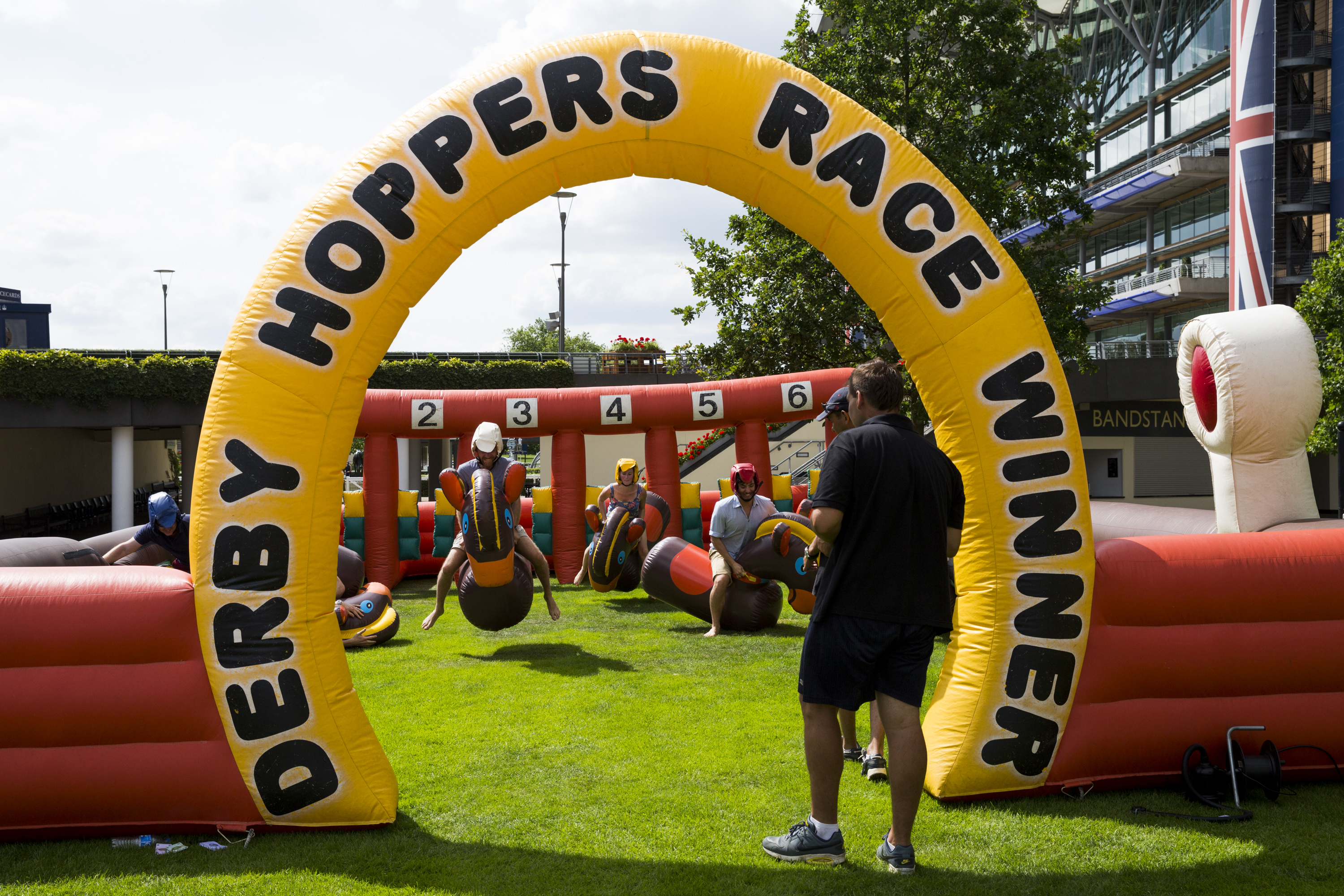 For something completely different meeting rooms are available to hire at the RAF Museum, London with the opportunity to . host your team amidst aircraft hangers and memorabilia, sure to make it  a meeting to remember. As one of our most sought-after venues in London, the museum is a dynamic change of scene and delegates can take part in either a 'Spitfire' or 'Red Arrows' experience with prior booking..
Or if you're more of a sport fan then why not treat your team to a day at one of our many stadia venues across the country. Home to some of the most iconic clubs, you'll find our range of corporate suites particularly inspiring, when set upon the backdrop of historic sporting icons. Northern meeting room venues such as Emerald Headingly Stadium, Newcastle United Football Club and Everton Football club are steeped in the history of Leeds, Newcastle and Liverpool.
If you're hoping for lavish corporate hire, then look no further than the Assembly Rooms in Edinburgh, one of the finest meeting room venues for hire in this beautiful city. A versatile space, decorated with gold leaf and dazzling mirrors, we can assure you that your guests will feel appreciated  when you host your next meeting somewhere so inspiring.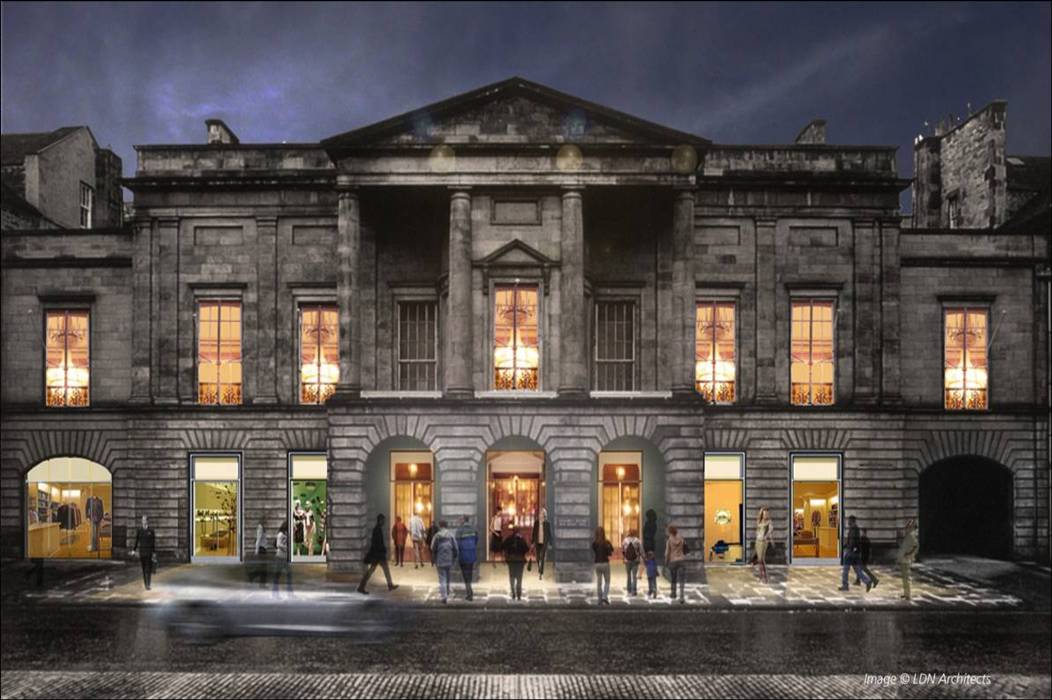 Host a breakfast or lunch meeting to fuel and engage team members
Hosting your meeting over breakfast or lunch will make everyone feel relaxed, rewarded and help creativity flow. Try fresh smoothies, street and bowl food or a summer barbeque outside, at one of our many meeting room venues for hire across the UK. Perhaps you'll find your new favourite coffee blend at the National Museum of Scotland, or maybe your team will come up with the next new business venture over a delicious breakfast at The Apex. Our food is made with fresh, seasonal produce with menus created by our talented chef team to complement the occasion.
Host a Themed Meeting
Give them a surprise and host a themed gathering. Whether you prefer a sporting approach with football at  at Newcastle United Football Club, cricket at The Spitfire Stadium in Kent  or 1st Century County Ground in Hove or a choice of rugby or cricket at The Emerald Headingley Stadium in Leeds there is something for all sports fans looking to motivate a team.
For an inspiring setting with magnificent views then how about a nautical themed meeting aboard Bateaux, London, one of our most sought-after locations for corporate hire for networking and events. As one of London's most interesting venues for hire, there's nothing quite like enjoying hospitality whilst taking in the stunning sites of the London skyline.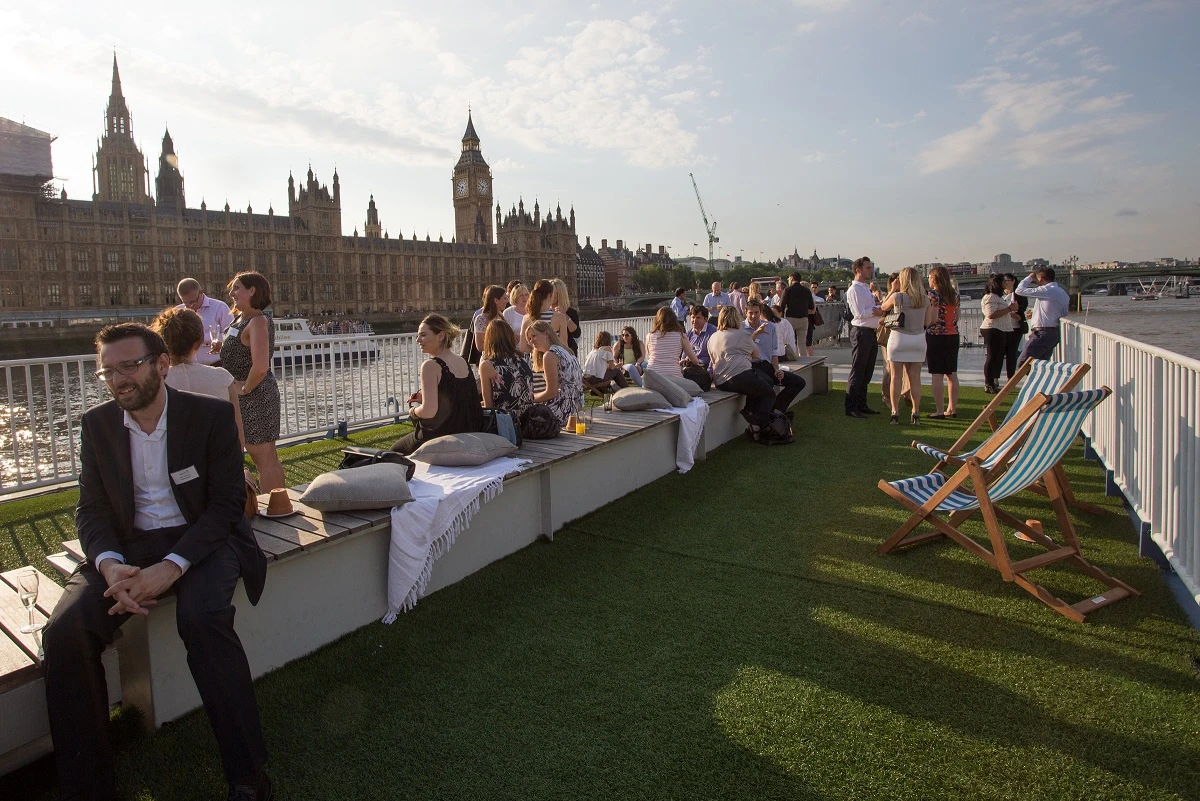 Team Introductions
Need to get to know your team better and help build strong working relationships after so long apart? You could introduce a routine in which one person presents about themselves every week, or even on a topic of their choice. It's a great opportunity to learn something new about the people you work with. You could even get everyone to vote for their favourite to win a prize.
Stadium Tour Meetings
What better way to round off a meeting or break up the day, than treating your team to a stadium tour? If you're a fan of Newcastle United, then a trip around Newcastle United Football Club, will bring motivation to any professional event in the North of England. Hampden Park, home of Scottish Football in Glasgow also houses the Hall of Fame Museum and has a rally interesting stadium tour for delegates to enjoy.Many of our other stadium venues offer tours and talks with ex players too, so be sure to ask The Hub Team how they can assist you in booking an event sure to impress your guests with some spcial touches to really make it memorable. . 
Boost Creativity with a visit to an Art GalleryWhy not boost your teams creative spirits and by booking a meeting room and having a team day at the Wallace Collection in London. Containing unsurpassed pieces of sculptures, paintings and furniture, your team will be sure to be inspired. Another great option if you are in Scotland is the V&A Dundee. As Scotlands first design museum,  it has outstanding social spaces, making it a great place to meet, eat, relax, browse, learn and shop while enjoying the building's architecture and its beautiful location on the River Tay.
Organise to play a Team Game
Team games such as clay pigeon shooting, archery or off road driving are sure to liven up any meeting. In Scotland Perth and; Hamilton Park Racecourse offer great outdoor space for team building activities as does Ascot Racecourse in southern England. All venues hosts a range of activities from highland games to it's a knockout and GPS treasure hunts which will brighten everyone's day and get teams working together.
Include Videos and Personalised Presentations
Ensure that your team feel valued and special by making them the star of the show. Include examples of people in your next business presentation, commending the hard work of your employees. Use fun videos and light-hearted content which involves them, to keep them engaged. Mansfield Traquair is the perfect place for corporate hire with visual and audio equipment for presentations. In the stunning Scottish city of Edinburgh, the design of the building has been compared to the Sistine Chapel. Delegates will enjoy the atmosphere in one of the many modern presentation spaces, with perfectly arranged seating and projectors.
Take it outside and arrange an Outdoor Meeting
Outdoor meetings are an excellent way to shake up your day. Try taking the team out into the summer sun, whether you go to Edinburgh Royal Botanical Gardens or The 1st Central County Ground. The sports grounds offer stunning options for your meeting room hire needs in Hove, Brighton. Boasting modern facilities and a selection of beautiful spaces, indoors and out, you won't want to miss the chance to host the event of the year at this wonderful meeting space, nestled in the South of England.
Explore history by choosing a meeting venue with Character
What better way to enthuse your team than bring them to a place of historic intellect and grandeur? The Signet Library is located in the Old Town of Scotland's capital, Edinburgh. The Commissioner's room is recommended for intimate corporate occasions, whilst the seminar room is vital for business meetings and training sessions. Inviting your team to gather in a historical setting of significance will allow you to tour the building and see what it has to offer, then settle down to your business plans in one of the private suites.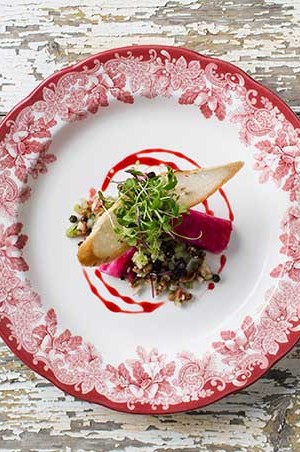 It's an exciting prospect, the idea of being able to raise a glass with your teammates, inviting other professionals to share fascinating new ideas and pitch strategies to one another within one space. You can try out some of these exciting new meeting ideas on the backdrop of some of the country's most beautiful locations, when you book your next business meeting with Prestige Venues and Events.