Event Hire in Sussex's Seaside City 
This month we take a look at the delightful city of Brighton and our interesting venues available to hire for a variety of events and ideal for all types of gatherings.  
For many, Brighton is synonymous with seaside getaways, days on the beach, and ice creams. Located in Sussex, and only around an hour's drive from London, much of Brighton is in the South Downs National Park and has been the destination of choice for many special occasions and holiday-goers. More recently though, Brighton has become a bustling city with much more to offer. With many referring to it as London-on-sea for its diverse and vibrant mix of cultures, Brighton is now a place to visit all year round. From the famous grade 1 listed pier to the winding, colourful, picturesque streets brimming with boutique shops, to the glorious south facing beach: you can almost feel the sea breeze on your skin. Now that restrictions are all but lifted, there's once again the possibility for parties and gatherings to take place. Perhaps your office needs a long overdue catch up, or maybe the big day you've had to postpone for so long is finally coming around, or you're even thinking ahead to the big Christmas corporate event: our outstanding venues in Brighton offer superb facilities, transport links, and atmosphere for you to consider whatever the occasion.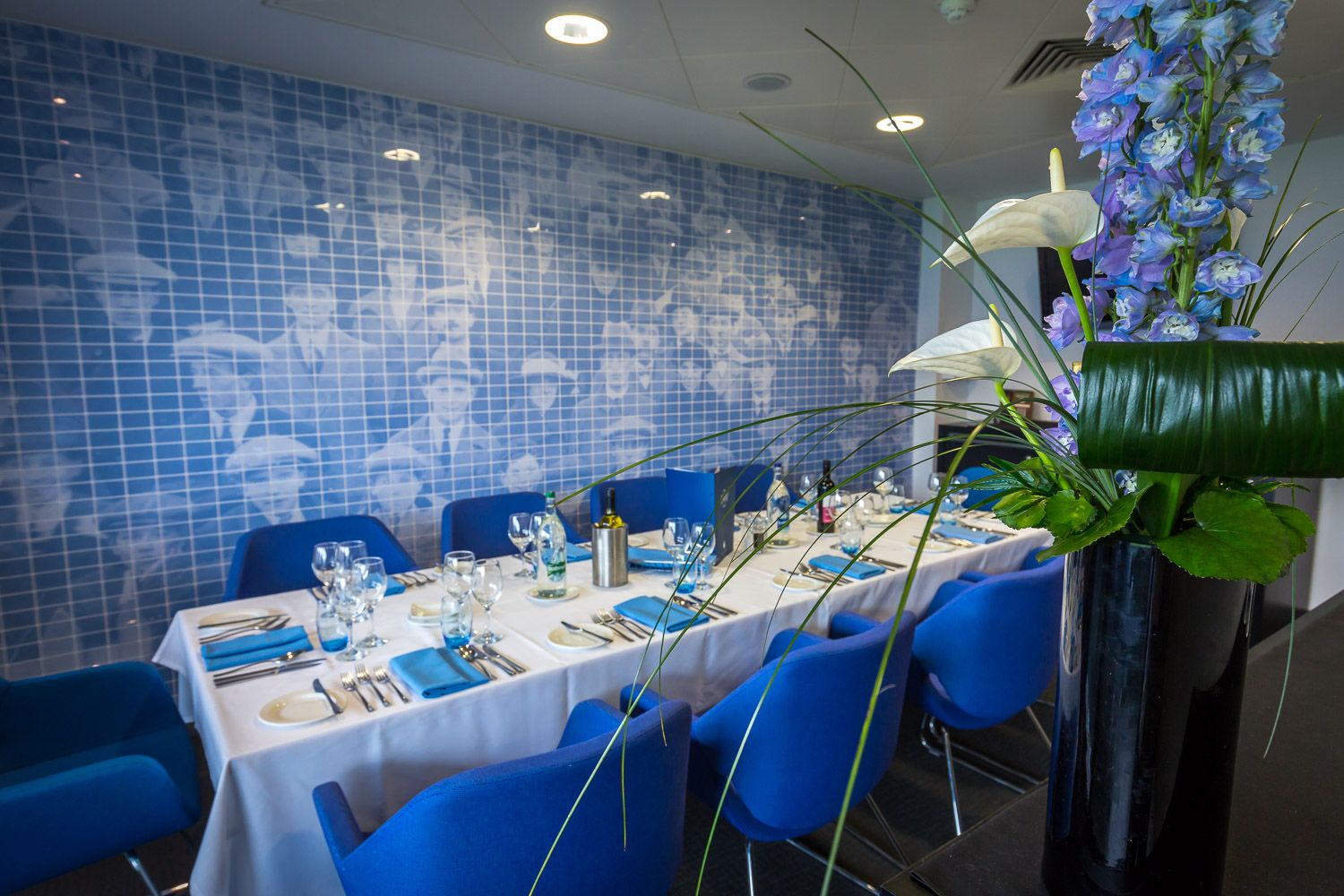 Venue Highlight – The American Express Community Stadium 
Home to Premier League side Brighton and Hove Albion, the Amex stadium was first opened in July 2011. As such, it boasts quality, modern facilities and breath-taking views of the pitch, whilst also providing free car parking for over 600 vehicles and a hospitality and catering capacity of 450. With frequent trains running from Brighton mainline station to Falmer, only a few minutes' walk away from the stadium, The Amex is incredibly well connected. Access for disabled visitors is also of the highest standard, with access to and within the grounds unrestrictive.  
Corporate Event Hire at the Amex 
For business meetings in Brighton, The Amex offers conference space for up to 550 delegates, with 34 conference and meeting rooms available. Free Wi-Fi, built in projectors, and a huge range of local hotels makes the Amex a convenient and professional setting to hire for your event. Our excellent range of catering styles and hospitality experience will ensure your guests are well entertained and experience an event like no other. From seasonal hand-crafted menus to street food style meal boxes, we offer a wide range of different cuisines, and cater to all dietary requirements.  
Christmas Event Hire at The Amex in Brighton 
If you're searching for a venue to hire in Brighton for your corporate Christmas party, The Amex can facilitate you as well. With live bands, multiple party nights across various lounges and a late bar, we provide festive cheer for your yuletide events. With the excellent transport links, and plenty of hotels available in Brighton, your guests need not worry about getting home and can focus on having an amazing night.  
Venue Highlight – The 1st Central County Ground 
Another great venue available in Brighton is the historic 1st Central County Ground, home to Sussex County Cricket Club. With the Club being founded in 1839 (allegedly being the oldest professional sports club in the world) and the ground being their home since 1872, this venue is brimming with atmosphere. With its superb location next to the sea, and close proximity to Hove train station, The 1st Central County Ground is another excellent venue to hire for your events. With a catering capacity of 240, and a reception for 800 guests, this is a wonderful venue to host your special occasion.  
Corporate Event Hire at The 1st Central County Ground, Brighton 
From the spacious Cow Corner to the intimate Boardroom, there's a superb versatility to the space available to hire at the ground.  With conference space for 500, The 1st Central County Ground is the ideal choice for hosting. With superb layouts, free Wi-Fi, and screens throughout the venue, all your business meeting needs are catered for.  
Wedding Hire at The 1st Central County Ground 
Weddings and other parties hosted here are magical nights too. With the club museum and spectacular lighting in the grounds this venue consistently produces magical moments. Furthermore, our specialist catering and events team are on hand to provide everything you need to make your occasion special. 
Extraordinary Event Experience in Brighton 
Our venues in Brighton are all of the highest calibre, catering for all your needs across a variety of events. Christmas parties at The Amex will never be forgotten; weddings at the 1st Central County Ground will be joyous; Brighton itself can offer anything from a quiet, calming backdrop, to dazzling and energetic night life. Get in touch with our team to book your event today in one of our wonderful seaside venues.