The health and safety and wellbeing of employees and consumers is Sodexo's top priority. As one of the Government's strategic suppliers, we are part of an industry-wide response to the Coronavirus pandemic. Our Sports & Leisure teams are some of those that have been working, alongside other partners, helping the Department of Health and Social Care to set-up COVID-19 testing centres that offer drive through testing for NHS and other key workers in multiple locations around the UK.
Team members from many of our venues have been helping to set up and run these centres and we are extremely proud of their hard work and dedication to helping the national effort at this difficult time.
As well as assisting with the testing process our teams are providing sustenance and support with packed lunches and thank yous for the NHS staff visiting these centres.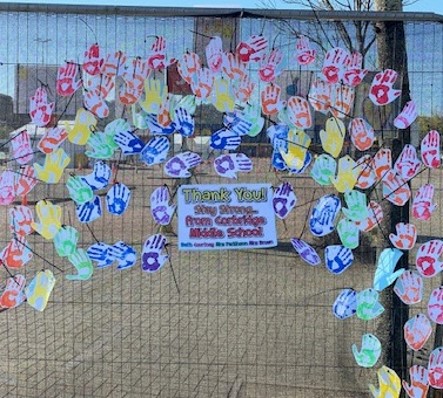 We recognise the dedication and professionalism put in by our teams and in effort of that, a big thank you is a due to them too!
In order to help employees at this tremendously difficult time, Sodexo have established a global Sodexo Employee Relief Program to help on-site staff impacted by this crisis around the world.
The global programme will be administered locally according to the specific needs of each country and support provided will depend on various factors, including the existence of government social protection schemes. Our programme will be funded by senior executives and the company in order to tackle the pandemic.
Further, Sodexo has signed the C-19 Business Pledge, a national scheme encouraging employers to join the Coronavirus effort by pledging to help their employees, customers and communities during this crisis. Find out more here.