Our delicious goat's cheese ravioli makes an exciting change from the classic puff pastry tart which people tend to think of when they use cranberry and goats cheese. This Christmas starter dish is a game changer when it comes to vegetarian cooking, offering a wonderful plate of flavours that combine to give a superbly presented dish to kick Christmas day lunch off with friends and family.
Chef Vohra says that cranberries are versatile and popular at Christmas as they reach their peak colour and flavour at this time of the year. This dish does a great justice to the fruit, whilst the creamy goats cheese balances out the sharpness.
Get cooking and get stuck into this luxurious medley of beetroot, walnuts and sage this Christmas. It truly is a vegie foody dream!
Vegetarian Friendly: Yes
Vegan Friendly: No
Top Tip: Always allow yourself 5 hours for the pasta dough to rest.
Ingredients
Pasta Dough
Filling
Topping
120g Roasted golden beets, pickled candy beets
60g chopped walnut, 60gms soaked golden raisins
Olive oil, truffle oil, chardonnay vinegar, chopped shallots, chopped chives
Salt and crushed black pepper, micro cress
Method
To prepare the pasta dough place the flour, whole eggs, yolks, oil and salt in a large bowl.
Using your hands, knead until you have a firm dough.
Cover with clingfilm and place in the fridge for at least 5 hours.
Meanwhile, make the filling. Soak the cranberry in hot water, then mix the chopped  cranberry with the goat's cheese.
Season the mixture with salt and freshly ground black pepper, then put it to one side.
Next, make the ravioli. When the dough has rested, put the dough through a pasta machine until you have two large flat rectangular shapes (approximately 60cm/24 inches long). Keep dusting with flour so the dough doesn't stick.
Place a few teaspoons of the cranberry and goats' cheese mixture on the dough roughly 4cm/1½ inches apart.
Glaze each spoon of filling with the beaten egg, then place the second pasta sheet on top.
Press along the edges of each spoon of filling with your fingers to make the ravioli pocket.
Using a pastry wheel, cut into squares to create a ravioli frill.
To cook, simply place the ravioli in boiling salted water for 2 minutes. Remove with a slotted spoon and keep warm.
Wrap the golden beets in individual foil wrap and add olive oil and mixed herbs.
Bake in oven 170C for 90min, then peel and cut into wedges.
Make the dressing using the above ingredients combined together in a bowl.
Plate your gorgeous beetroot ravioli as shown in the above image and top with crumbled goat's cheese. Et voila, a healthy festive treat!  
Recipe by: Santosh Vohra, Executive Chef London Heathrow.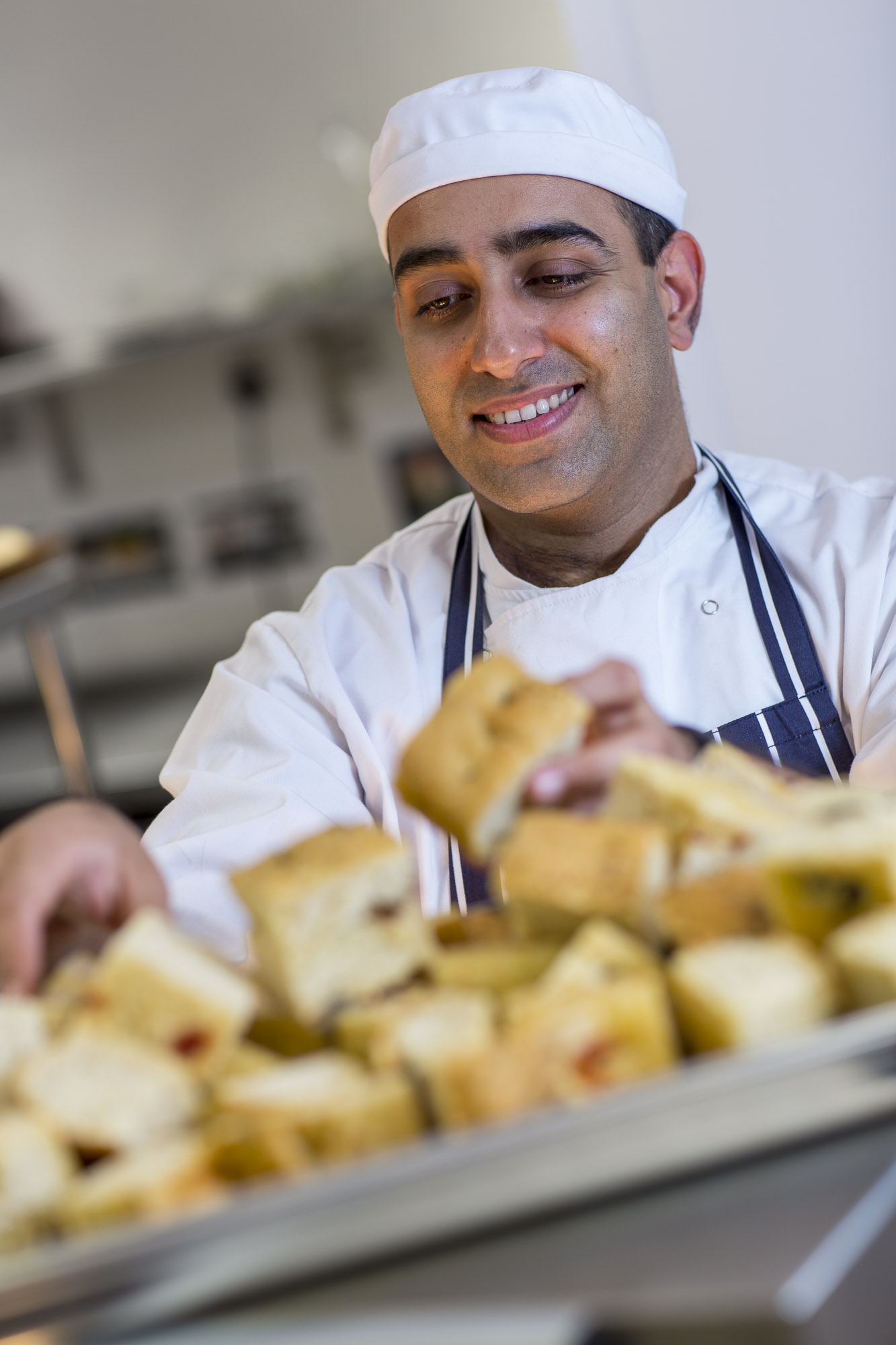 "Cranberries are so versatile and especially popular at Christmas, they reach their peak of colour and flavour around this time of the year and this dish does a great justice to the fruit. The creamy goats cheese adds sharpness creating a deliciously light festive dish to enjoy as a starter or a main."