Following a year of significant change in the style and format of the way we work; physical get-togethers are now more valuable than ever. Whilst the concept of having an offsite meeting is not new, the benefits in a post covid world are greater than ever. Here are 10 benefits that your team members can gain from experiencing a face-to-face meeting outside of the traditional office environment. 
1) Focused thoughts and direction for a common goal
Booking an off-site meeting can motivate employees to put their best foot forward. In addition, it indicates you are committed to the success of the group, and that you value their contributions. 
Off-site meetings tend to have fewer distractions, are more likely to stay on-topic, and hence result in greater productivity.
Both employers and employees can benefit from holding a meeting outside the office. Meetings in an inspiring setting such as a sports stadium or stately home with beautiful gardens can boost employee productivity, elevate focus, and make employees happier.
2) More 1-2-1 time as a part of a smaller group
With a smaller group, employees are more likely to interact with each other, get to know each other better and provide better inspiration for the company.
Being able to make employees feel included, trusted, and that they have a role to play in making our companies successful is crucial. 
Consider factors like experience level, job role, and tenure at the company when selecting attendees. Consider assembling a team with some diversity in those areas. Even considering including employees from other parts of the business might bring another angel and benefits to all. 
3) Increase creativity and ideation 
Even a slight change of scenery can have an enormous impact. For off-site meetings, one of the biggest reasons to get your organization out of the regular office environment is that creativity will flourish. A different perspective will invigorate the team and encourage creativity.
Whenever you plan an employee off-site meeting, consider the needs of your employees. To enhance creativity, schedule time for team building, networking and socializing. This is often where people develop innovative ideas and connections.
4) Offer the opportunity for a roundtable event or discussion
Meetings offer benefits such as the ability to solve problems together, allowing everyone to feel included, and the chance to align everyone around a topic. 
During off-site meetings, some of the best insights can come from co-worker feedback. Structured time for open discussions on communication, leadership, successes, and failures can be beneficial for personal and professional development. To build unity within your organization, being open is also essential.
5) Choose from a variety of venue types
The location of the off-site meeting is the most crucial factor. Consider doing something unique and fun that's easily accessible for all attendees, lunch on a boat cruise such as Bateaux London or visiting a unique event such as a race day at Ascot Racecourse.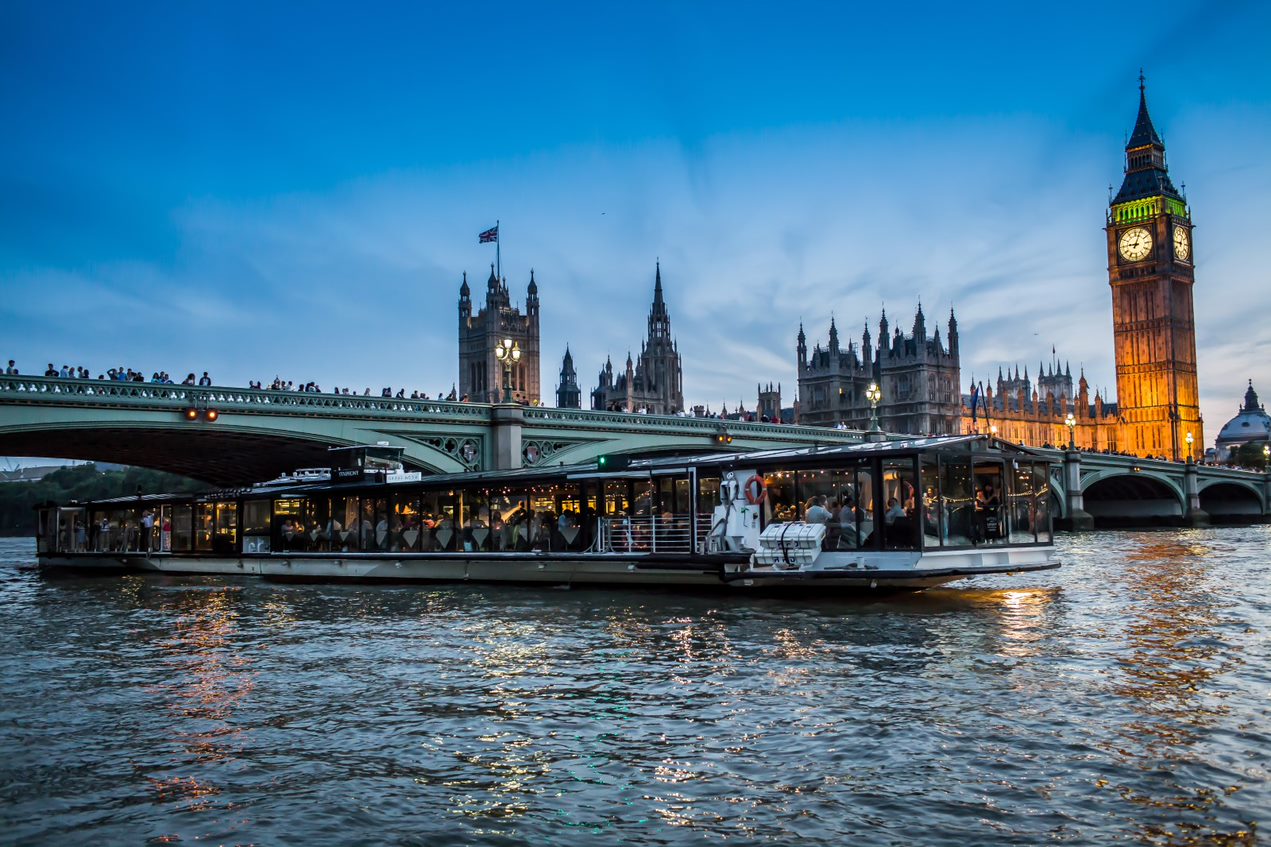 6) Increased physical activity and the opportunity for a team-building event
When you walk outdoors, you are more creative and productive in your thinking process because you are not distracted by phones ringing or screens in front of us at a desk. Ideas are better formed and as humans, we can arrive at solutions more efficiently. 
By spending time outdoors with your team, you can allow each individual to get some much sought after physical activity and you could even arrange for a team-building event. Many venues within the PV&E portfolio have fantastic outdoor spaces that can be used for a variety of events designed to increase collaboration and get team members together. 
7) Get to know each other and reconnect after a period of lockdown
After spending much time on a screen and away from colleagues and friends it's a much-enjoyed experience to be able to sit and have a conversation again with someone face to face. Many of us have taken courses and embarked on journeys of self-development and talking and sharing all of the things we have experienced during lockdown can be a positive experience. 
8) Explore the senses and visit somewhere on the water 
Water has a profound de-stressing and centring effect on meeting attendees. Try to choose venues that are close to water, a room with a view or a boat 
Having a close connection to the water can make you happier and more successful in life, so sharing this with colleagues and giving them a change of scenery will inspire them.
9) Relieve stress and anxiety with nature  
Being outdoors and amongst natural surroundings helps to increase positivity and wellbeing, by calming a person's thoughts and providing escapism from everyday life. Beautiful garden settings such as those at the Royal Botanic Garden Edinburgh offer something spectacular to explore and allow event attendees to do more than simply have a breath of fresh air.
10) A change of pace
Having a change of scene and breaking up the monotony is something employees look forward to. Seeing that changes are happening around them, makes employees feel awakened and motivated to come together to achieve a common goal. This is a great reason to invest in a day outside of the office and bring individuals together to achieve success.