Christmas is all about tradition and, it just so happens that, curry is the traditional, British dish Knebworth House fancy for their dinner.
Curry has been popular in the UK since the days of the British Empire, signifying the imagined glamour of the Raj. Many of the Indian curries we enjoy today are modified versions of an original: made milder for British palates, adjusted in terms of the ingredients available and made with a few odd alternations along the way (that yielded delicious results!). Curry is now a fundamentally British dish, representative of a meeting of cultures, colours and flavours.
Curry and Christmas are meeting in perfect harmony this year in Knebworth House's Cobbold Barn. Diners are invited to indulge in a two-course Indian curry buffet, followed by traditional celebrations, a DJ and dancing – oh, and a late night bar to accompany the dancing… it's only right.
The menu offers a well-curated selection of dishes, giving guests a choice between hot and mild, meat and vegetarian. This includes chicken tikka masala, chickpea, spinach and tomato curry, saffron rice, tarka dhal, naan bread, poppadums and pickles, with a dessert of mouth-watering mango cheesecake.
However, if you fancy a classic Christmas, Knebworth House are offering a scrumptious, old fashioned turkey dinner. Expect a perfected roast from one of the most historic venues in England.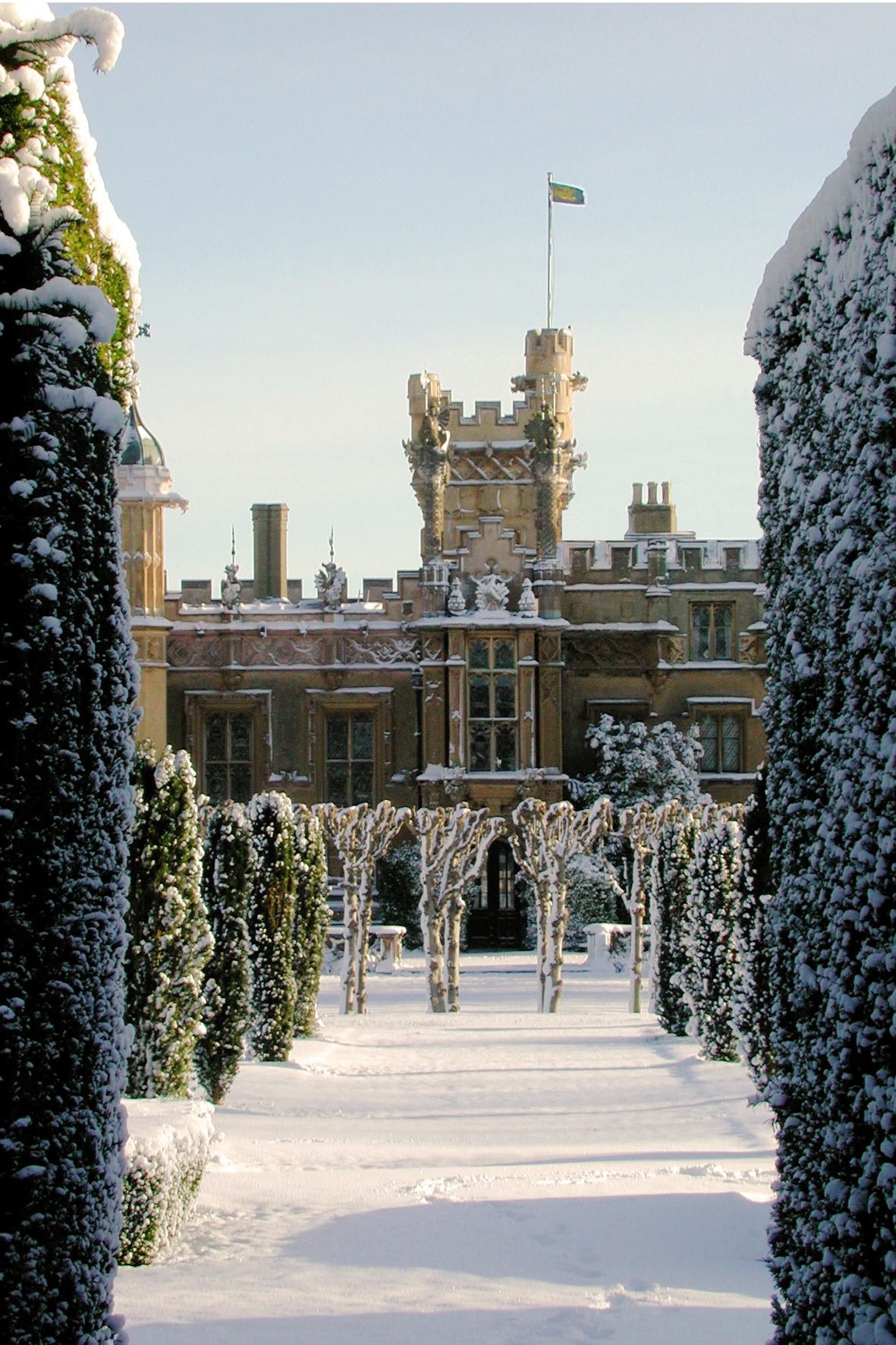 Hosted in the Cobbold Barn, guests can indulge in three-course meal of aubergine or smoked salmon cannelloni followed by roast turkey with potato fondant, or roasted root vegetables and a red wine jus for veggies, Christmas pudding cheesecake and coffee.
The Cobbold Barn is named after current residents of Knebworth House, the Lytton-Cobbolds, whose family have lived in there for an astounding nineteen generations! Though, the Barn itself has been around for a much shorter length of time, it is a contemporary build, with a beautiful oak structure and opens onto a private garden.
Likewise, a traditional turkey dinner will be served under Knebworth's spectacular, star-clothed marquee as part of their Christmas in Central Park package. Available for private bookings of 250 persons or more, your party-guests can dine and dance in luxury. The night will feature a three-course meal, table crackers, karaoke and a late bar and disco (running until 1am the next morning).
No matter which tradition you choose to celebrate at Christmas, you are certain to have a unique time at Knebworth House. Also… who doesn't love tikka and turkey?
For more information on our Christmas packages, see our #trulymagicalChristmas brochure here.