The events and hospitality team at Blackburn Rovers football club achieves Green Meetings Gold, a new standard for sustainability in meetings and events. For over 25 years, Green Tourism has assessed and accredited the sustainable practices of businesses and so achieving a Green Meetings accreditation for our venue partner, Ewood Park is an incredible achievement.
This accreditation demonstrates all of our venue's commitment to sustainability, allowing you to book with confidence. Working to future proof the events industry, our teams at Ewood Park are committed to delivering excellence in food, dining, and event experiences, with a keen focus on sustainability. This focus is aligned to Green Meetings with its three pillars central to both organisations: caring for people, places, and the planet. The Green Meetings' independent assessors looked at a wide range of criteria from energy, water, and waste through to catering, procurement, and travel, as well as awareness, communication and community involvement at Ewood Park.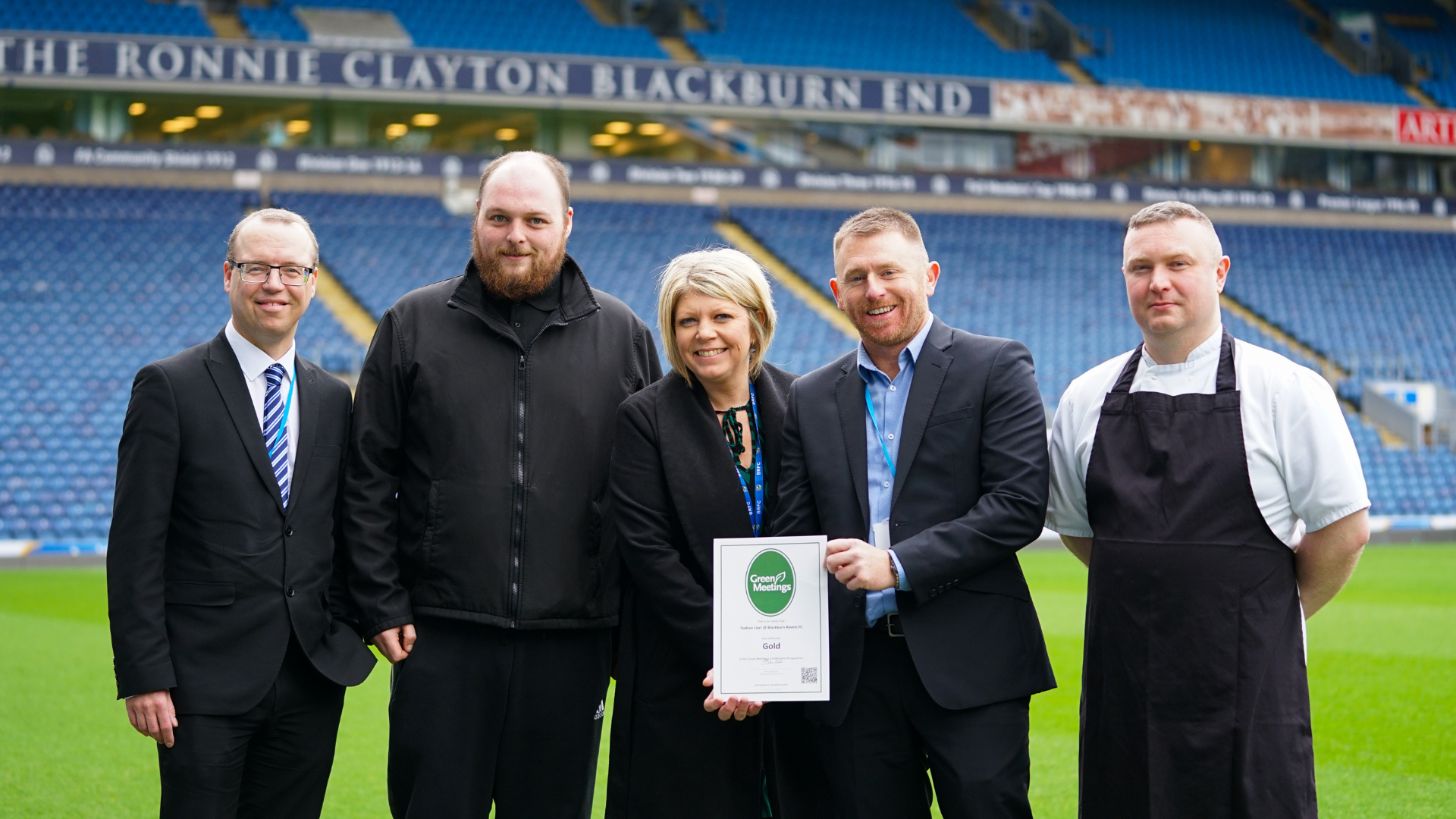 Feedback from the Green Meetings assessors included: "The team have displayed an excellent understanding of sustainability and awareness of opportunities and challenges associated with running a responsible business. They have demonstrated their commitment to sustainability and green issues throughout the assessment. I know that going forward they will strive not only to retain their gold award but to better their achievement with the same enthusiasm that they have shown with this first assessment."
The famous home of Blackburn Rovers, Ewood Park is a stadium that offers fantastic facilities for all types of occasions, both business and special events, and offers unrivalled, seasonal produce and dining experiences. The stadium offers modern, versatile facilities, ranging from boxes for small meetings for 10 people up to larger suites for gala dinners for 400 guests. With pitch side views, a host of audio-visual technology, ample parking and superb location, Ewood Experience provides the perfect backdrop for your event.
As an industry-leading venues and events provider, Prestige Venues & Events is dedicated to making sustainable events the norm. Recognised for delivering the most memorable experiences, we are passionate about not only 'doing the right thing' but making it easier for our guests to make 'planet-friendly' choices.