Illuminated River is a long-term art installation transforming the Thames at night with an orchestrated series of light works that span nine bridges in central London. Its subtly moving sequences of LED light symbolically unify the Thames bridges, drawing inspiration from the spirit and history of the river and from the architectural and engineering heritage of its bridges.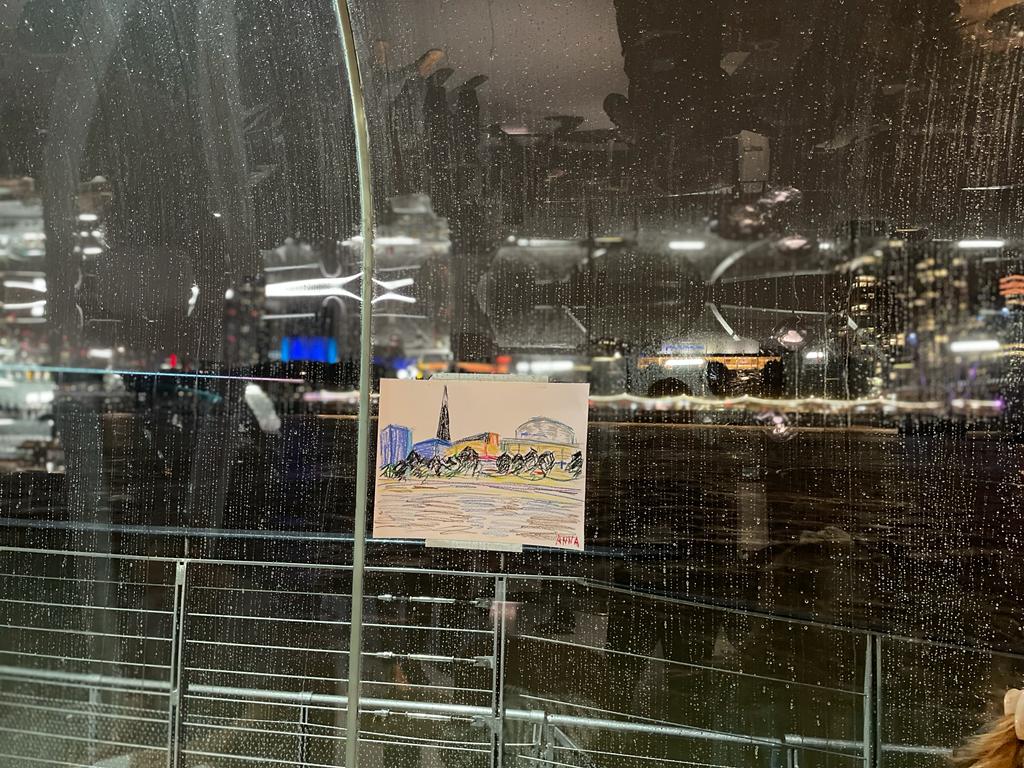 On Tuesday 28th September The Pier at Bateaux London played host to @illuminatedriver where 15 budding artists created drawings and paintings of the iconic skyline at night with the amazing view across to the South Bank from The Pier and it's all glass outlook. Their main focus was the two bridges, Waterloo Bridge and Charing Cross Bridge as well the surrounding building architecture. 
Did you know that when Claude Monet painted his London series of work, he would rise early morning to paint Waterloo Bridge and he has painted over 40 versions of Waterloo Bridge overall so this certainly wasn't something new!