We know that these difficult times have made it really hard for couples looking to get married but that the desire to do so is stronger than ever so we thought we would set up a monthly feature to share with you the wonderful wedding venues that the PV&E portfolio has to offer to give you some food for thought when planning your dream wedding.
Whether you are looking for ideas for hosting a small ceremony and celebration in line with the current restrictions or planning ahead for a big event to share with all your family and friends, when circumstances allow, we have something to excite everyone.
Wedding Venue of the Month – January 2021
This month we are featuring the beautiful Dundas Castle.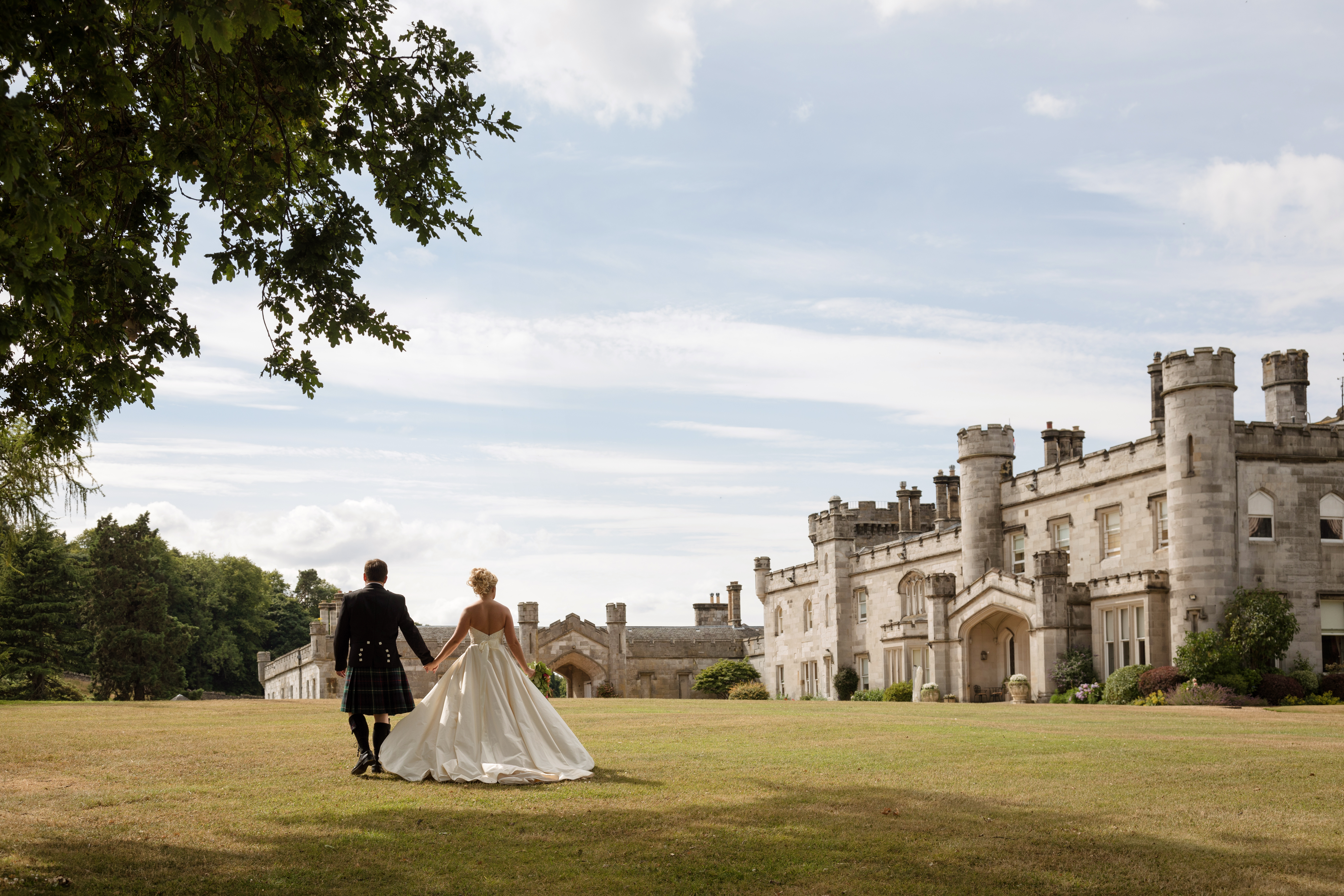 Dundas Castle exudes sophistication and luxury for the most romantic weddings but delivers it with the warmth and comfort of a family home. The main house in this luxury wedding venuein Edinburgh boasts 3 elegant reception rooms bursting with personality, a dining room for up to 60 and a majority of the beautiful bedrooms, with the remainder located in the Courtyard.
The Pavilion marquee is a large blank canvas, perfect for large wedding breakfasts and dancing. The Auld Keep was built in 1416 as a home in times of peace and a fortress in times of war.  It is now the perfect location for a rehearsal dinner and romantic wedding ceremony.
The perfect Scottish castle for the romantic wedding of your dreams. Everything you need for the fairytale wedding!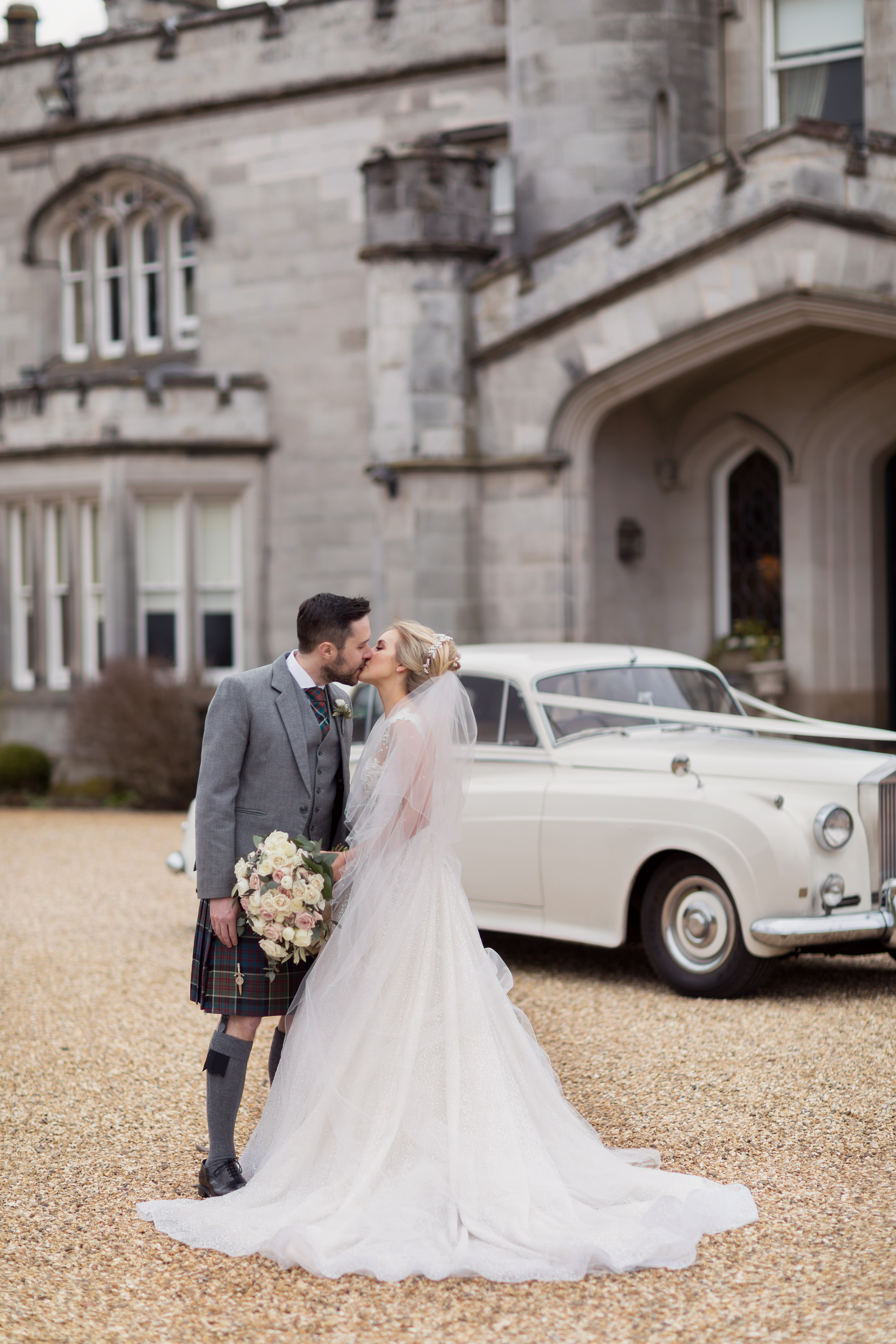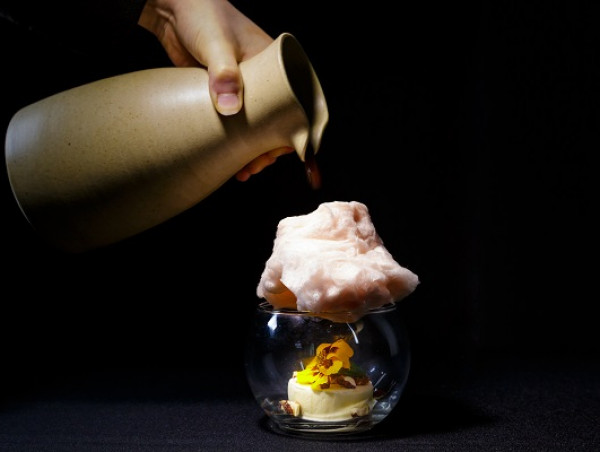 Famous for:
One of Scotland's most beautiful and historic castles
500 acre Estate on the door step
One of the top 5 Star Exclusive Use venues in Britain
Winner of 'Scottish Venue of the Year' at the Scottish VOWS Awards 2018 & 2019
Practicalities:
Located close to the historic city of Edinburgh
Secluded on a beautiful estate the Castle is the ideal location for those traveling throughout Scotland and from the nearby Edinburgh Airport
17 charming bedrooms which can accommodate 37 adults and additional beds for children
The Boathouse which can be hired for the night of your wedding or perfect for a mini-moon location!
Special Touches:
Dedicated team of wedding co-ordinators at Dundas Castle throughout the planning of your wedding 
Religious, Humanist, Civil Ceremony and Civil Partnerships and Marriages available
Ceremony hosted in the Auld Keep (110 guest), the Croquet Room (80 guests) or within the Courtyard (200 guest)
Make use of the main Castle rooms such as the Library, Drawing Room and Front Hall for your guests to relax and enjoy a glass of fizz to start the celebrations.  Or using the Front Lawns, enjoy having the Castle as your backdrop while your guests enjoy a chilled drink in the sun, perfect for a summer wedding.
Continue the celebrations with a delicious wedding breakfast followed by dancing the night away. 
Wedding Breakfast in the Croquet Room (60 guests), Pavilion (200 guests) or Stag Chamber (26 guests)
Bring the night to a close with a showstopping finale with some fireworks or have a pipe band perform the traditional 'Beating of the Retreat'.
For an extended stay at Dundas, the team can organise activities for you across the Estate. Whisky tasting, falconry and clay pigeon shooting or you can also enjoy the use of our golf course, tennis court or squash court at your leisure.
Heritage Portfolio can create food and drink offerings to fit with your full stay from afternoon tea on arrival and relaxed rehearsal dinner to pre-ceremony light lunch and perhaps a farewell BBQ post wedding.
Whether you're just inviting a small select group, or want to celebrate with a bang, the dedicated team will ensure your day is just as you dreamed!
Some wedding stories from past couples at Dundas Castle
"I just thought I'd send you a quick message to say how much everybody enjoyed the food and hospitality over the course of the weekend at Dundas Castle. All of the staff were exceptional, and the food even better than we remembered. We couldn't have asked for any more."  
(Mr and Mrs Shepherd, 4th to the 6th May 2018)
"Thank you for everything you did, especially for your patience with all of our many random and stupid questions! You and the guys at Dundas made planning a wedding from abroad way easier than it should be."
(Mr & Mrs Nimmo, 14th June 2018)
"We had an amazing weekend. The team were flawless, everyone has said it was one of the best wedding breakfast they have had. Can't thank you and the team enough for making the day so special."
 
(Michael Raven, 14th and 15th December 2018)
 "We don't know how to effectively express our thanks for everything you did to make sure we had the best New Year's Eve of our lives! It was the most incredible day and we have had so many compliments from our guests about the quality of the food and service throughout the two days we spent at the castle - especially from the many people who had awkward dietary requirements and couldn't quite get over how seamlessly it was all handled! Please pass on our heartfelt thanks to all of the staff who were working over the course of our stay."
(Natalie Bane, 30th and 31st December 2018)
"We were very happy with the amazing experience and service provided. Everything was great!"  
(BarbaraCichello, 7th May 2019)
For more information about this exquisite castle wedding venue in Edinburgh please contact our Hub Team - click here.