Say hello to a Christmas classic; how could we go without it?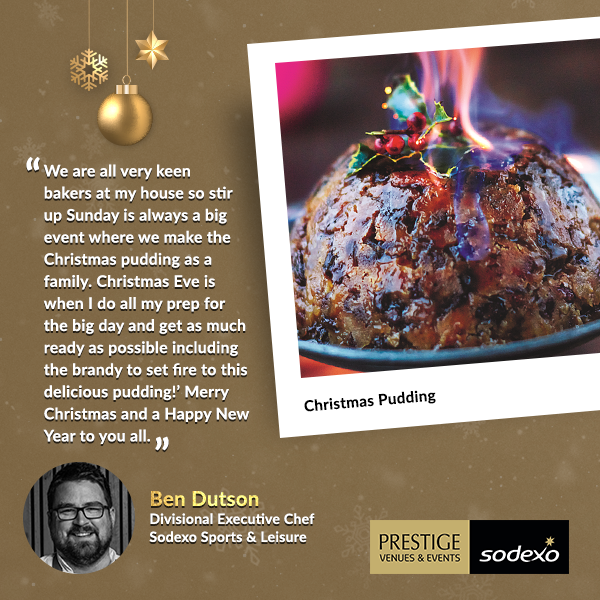 This year, we're finishing our twelve days of Christmas festive recipes with the mother of all desserts: a stunning Christmas pudding for the whole family to enjoy. This eccentric dish will go down as a tasty and visual treat, as you pour alcohol on top of the pudding and all enjoy a brilliant blue flame as a spectacle for the evening.
With this recipe, you'll be able to taste the succulent orange, lemon, apple and cranberry flavours that have been used, perfect for after Christmas dinner. Chef Ben Dutson prepares this pudding with his whole family in the kitchen, so why not get your loved ones involved and make it a family occasion too this Christmas!
Makes: 2 x 1 Litre Puddings
Vegetarian Friendly: Yes
Vegan Friendly: No
Top Tip: Be sure to leave time to prepare the recipe before Christmas as it needs soaking, steaming, then cooling. This recipe makes 2 puddings so why not make one for Christmas day, and save one for a boxing day treat?
Ingredients
1 orange
1 unwaxed lemon
100g prunes
1 eating apple
75g self-rising flour
1/2 tsp sea salt
2 tsp mixed spice
1 tsp ground nutmeg
1/4 tsp ground cloves
175g unsalted butter, plus more for the pudding bowls
200g sultanas
200g raisins
100g currants
75g mixed peel
50g dried cranberries
100ml each stout and brandy
200g dark muscovado sugar
25g black treacle
3 eggs, lightly beaten
75g fresh breadcrumbs
Equipment
Zester and juicer
Box grater and sieve
2x 1litre ceramic (or plastic) pudding bowls with lids
Preparation
Zest and juice the orange and zest the lemon
Chop the prunes
Smalled apple
Sift the flour, salt and spices together
Butter 2 x 1-litre pudding bowls
Method
Soak the dried fruit, peel, cranberries, apple and zests in the orange juice with the stout and brandy. Add the sugar and treacle, then leave it overnight to soak.
Once the fruit has been soaked, stir in the eggs and fold in the breadcrumbs.
Melt the butter in a pan and add it to the mixture, then gently fold in the flour.
Divide between the basins and cover each with a disc of baking parchment (if you're using ceramic pudding basins, tie a larger circle of baking parchment around with string, to cover the lips and if you're using a plastic basin, just pop the lid on that it came with).
Steam over a low heat for six hours, keeping an eye on the water level so that it doesn't run dry, then remove and cool.
Wrap the pudding in cling film and store until Christmas Day in a cool spot.
Your pudding will need a two-hour steam to heat through properly on the day.
Serve with brandy custard, double cream or ice cream, depending on your taste…and don't forget to have a very merry Christmas!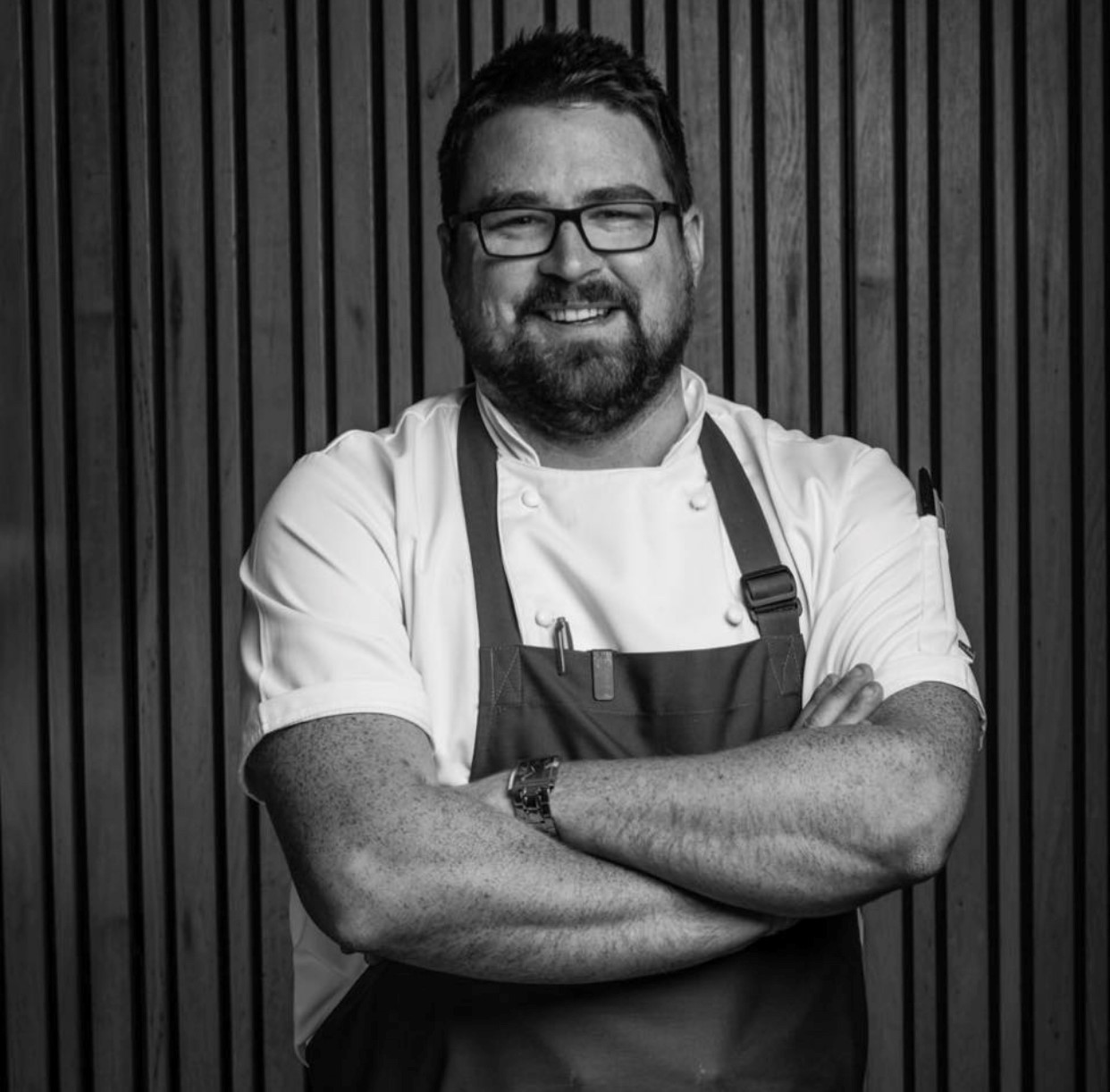 "We are all very keen bakers at my house so stir up Sunday is always a big event where we make the Christmas pudding as a family. Christmas eve is when I do all my prep for the big day and get as much ready as possible including the brandy to set first to this delicious pudding! Merry Christmas and a happy new year to you all."
Recipe by:  Ben Dutson,Divisional Executive Chef
About the chef: Ben Dutson is Divisional Executive Chef for Sodexo sports & Leisure. Ben has been in food and hospitality for 20 years, working his way up from sous chef to his current divisional role at Sodexo. For Ben, Soy sauce is the must have item in the larder, as it can make anything taste really good if used in the right way!